complete comfort set
Regular price

₱4,890.00

Sale price

₱4,150.00
4 Piece Set: 1 Fitted Sheet, 1 Flat Sheet, 2 pillowcases
Hurry, only 3 items left in stock!
ESTIMATED DELIVERY: Metro Manila 3-5 days, Provincial 7-10 days

Experience the most luxurious sleep with this complete 4-Piece set of
1 fitted sheet
1 flat sheet
2 pillowcases 
Check the return & exchange policies here.
Disclaimer: Actual product color might slightly differ from photo
What You'll Love About our Bamboo Lyocell Bedsheets

Dive into the coziest and comfiest sleep ever with our ultra-soft and 100% Bamboo Lyocell bedsheets. These will elevate your sleep experience with their smoothness, breathability, and thermoregulating & hypoallergenic properties, thanks to its 300 thread count of 100% organic bamboo fabric.

What You'll Love About our Bedsheets

Soft & Breathable: With a 300 thread count of Bamboo Lyocell, our sheets are breathable and super soft to the touch.

Safe & Hypoallergenic: These sheets will increase the quality of your sleep with organic bamboo's hypoallergenic properties.

Sustainable: Made from eco-friendly, 100% organic Bamboo Lyocell

Durable: With proper care, our sheets will last you a long time.

Thermoregulating: Our sheets have cooling and moisture-wicking properties, perfect for the tropical climate.
What You'll Love About our TENCEL Lyocell Bedsheets

Slip into these soft and smooth 100% TENCEL Lyocell bedsheets. Known for its natural comfort, efficient moisture absorption, and gentleness to the skin, you're sure to have a cozy and comfy sleep every night. Its luxurious sheen, smooth drape, and color vibrancy make these TENCEL™ Lyocell bedsheets an elegant piece to add to any room.

What You'll Love About our Bedsheets

Soft & Breathable: Gentle on skin, TENCEL Lyocell fibers offer long-lasting comfort with its 300 thread count and naturally soft texture. Its ability to absorb moisture also makes it tension free with no electrostatic charging.

Safe: TENCEL Lyocell is OEKO-TEX® certified, ensuring that harmful chemicals are either not used at all or that the residues are within very tight limits in the textile production.

Sustainable: TENCEL Lyocell has been awarded the EU Ecolabel, is a USDA Certified Biobased Product, and has FSC® and PEFC™ certifications. These confirm that the products show lower environmental impact and health burden and the wood for fibers are derived from sustainable sources.

Durable: TENCEL Lyocell fibers are known for its durability and long-lasting quality.

Thermoregulating: TENCEL Lyocell fibers are naturally thermoregulating keeping your skin cool and dry throughout the night.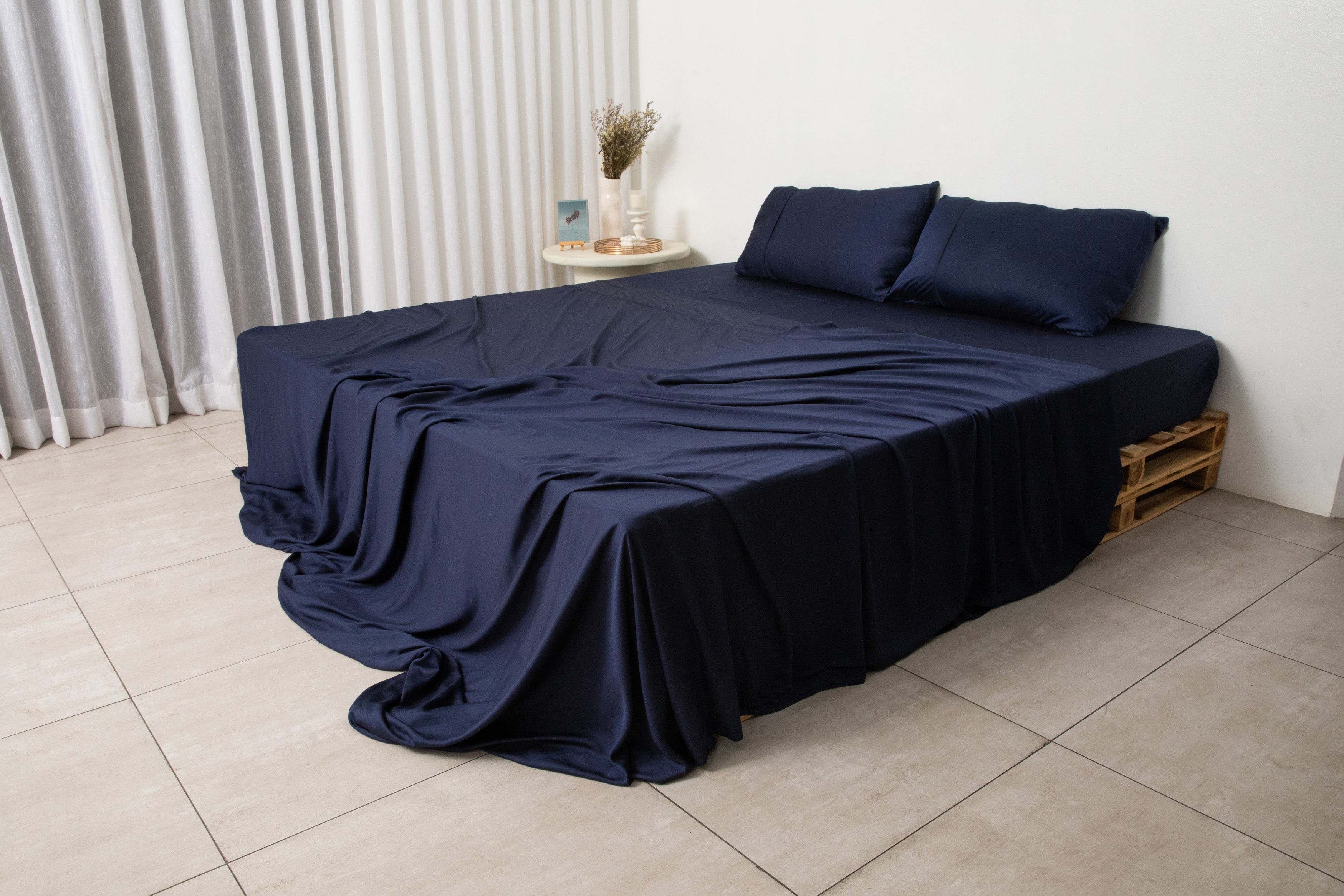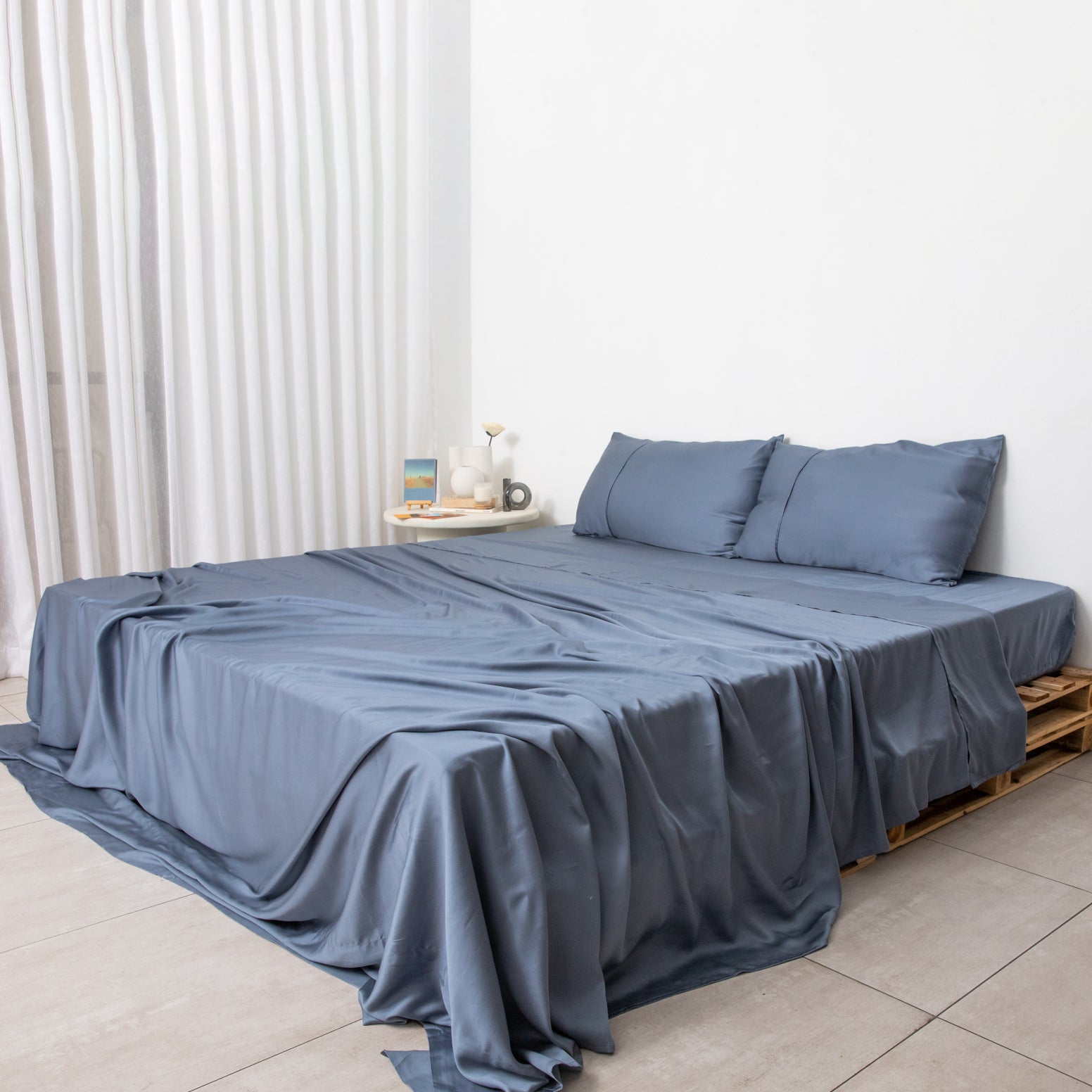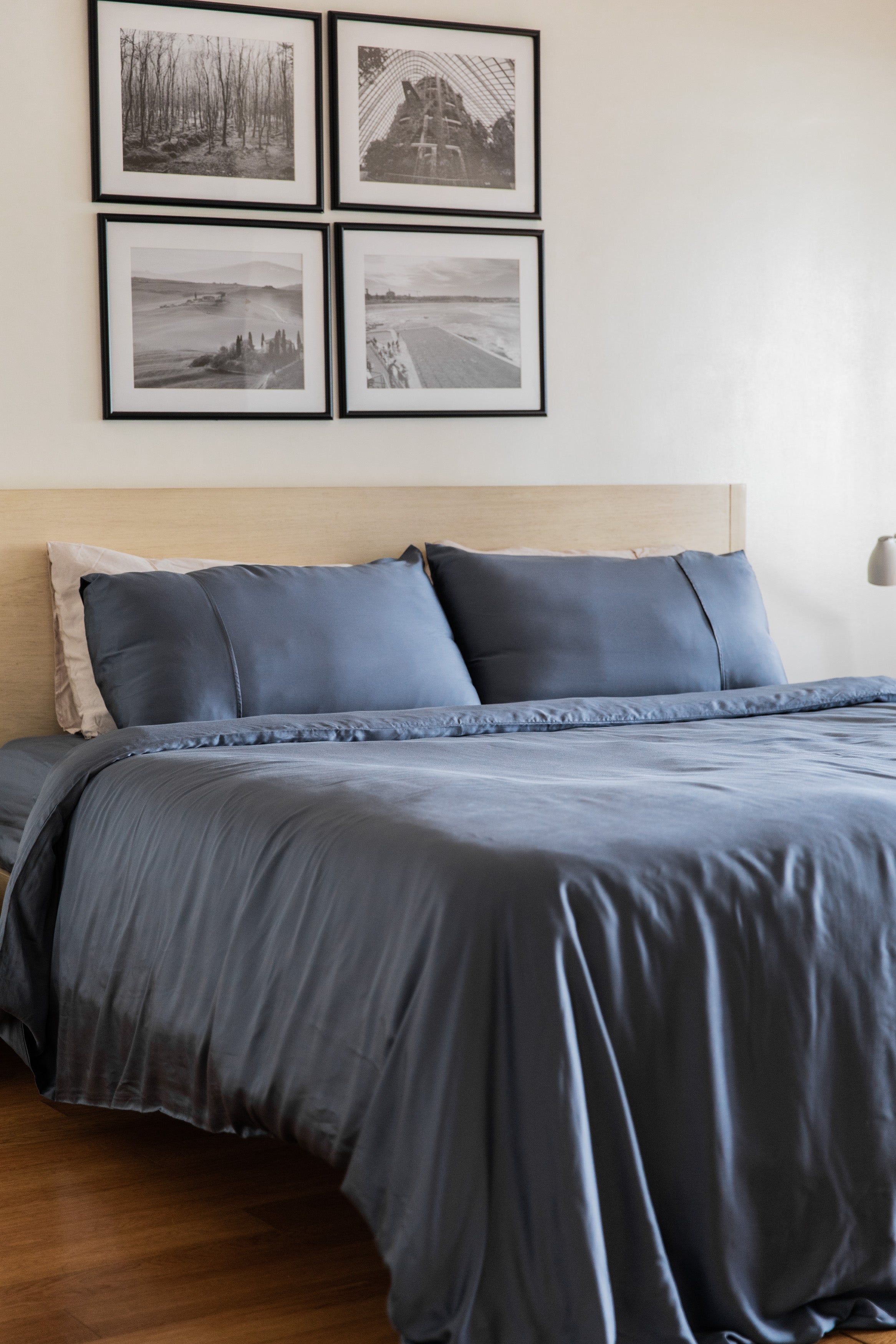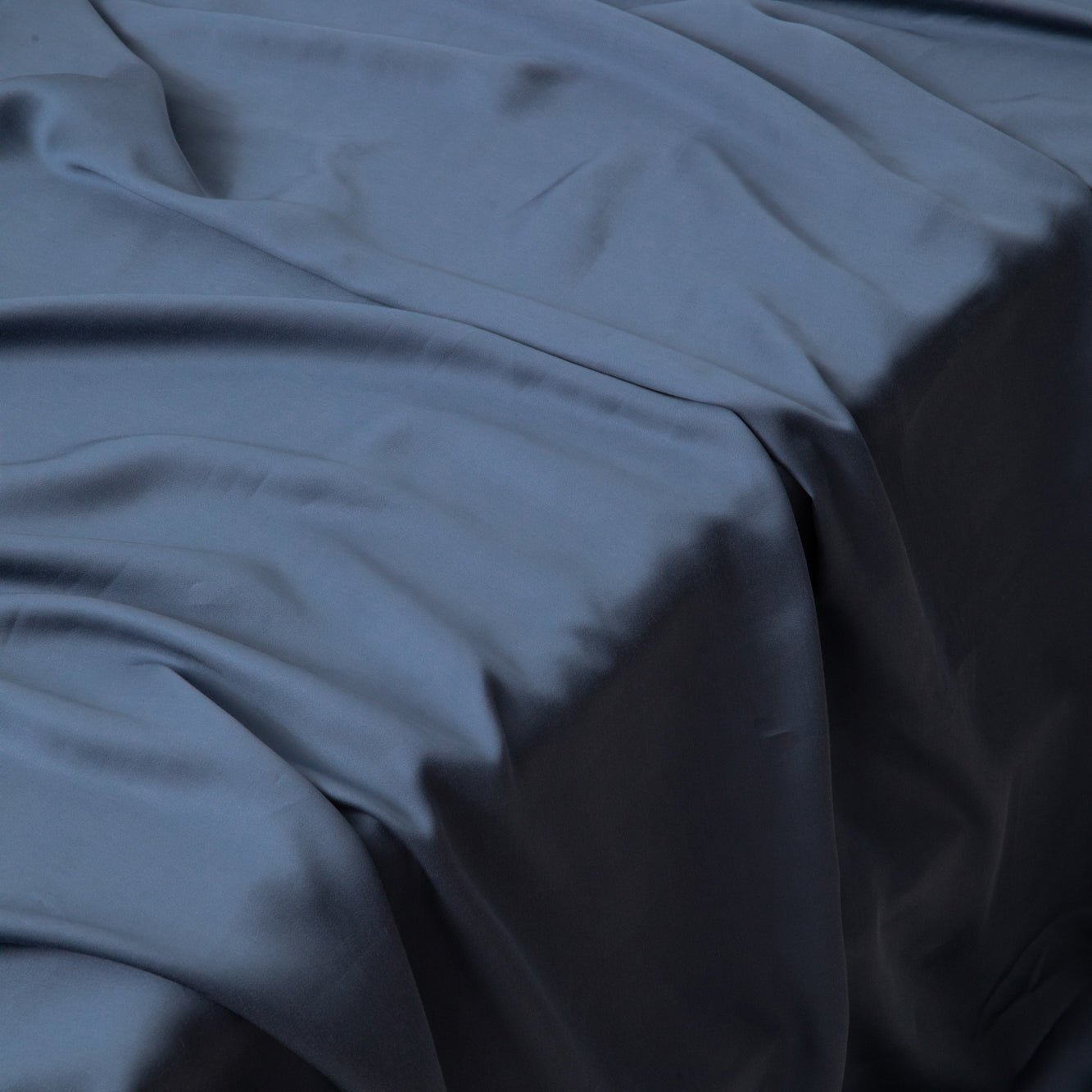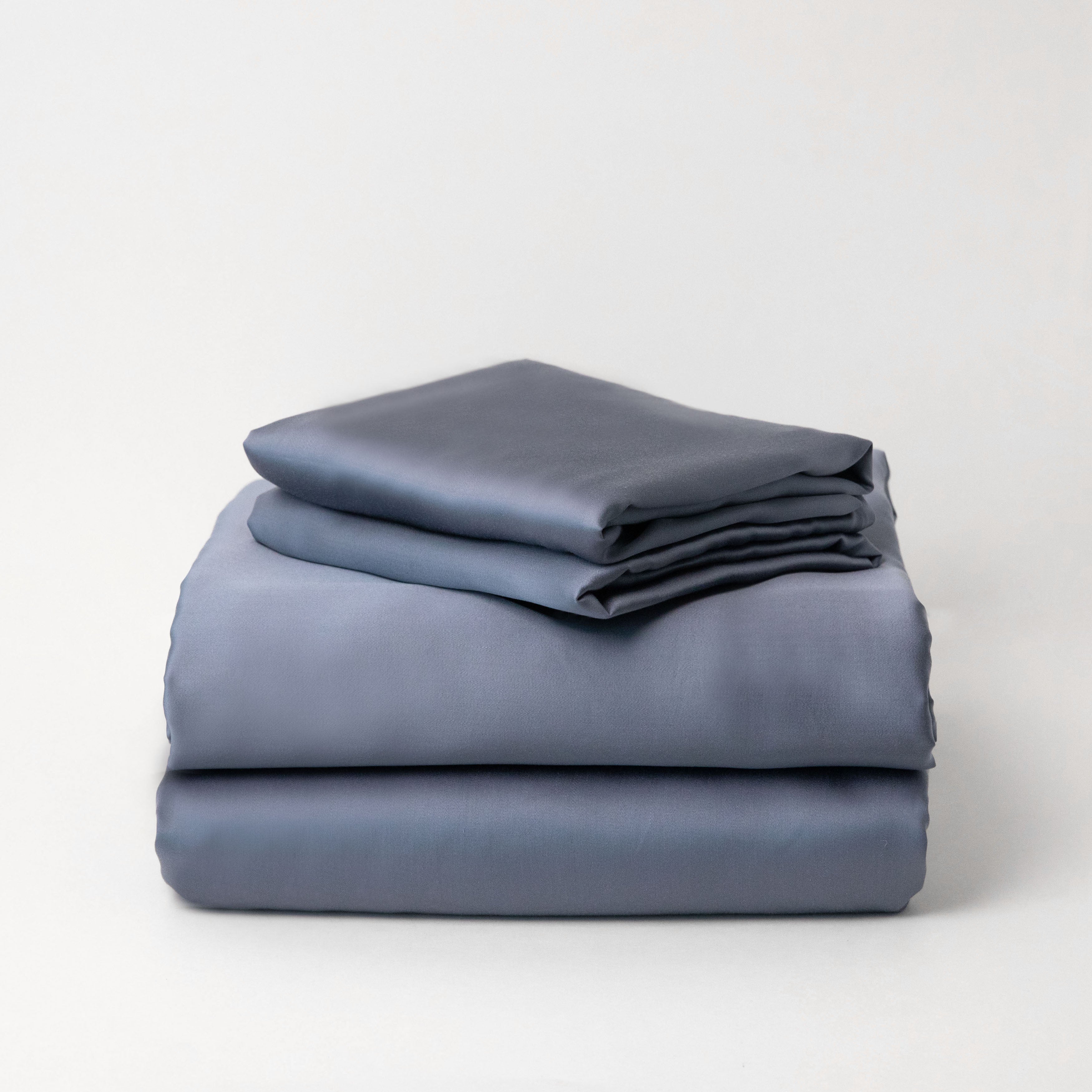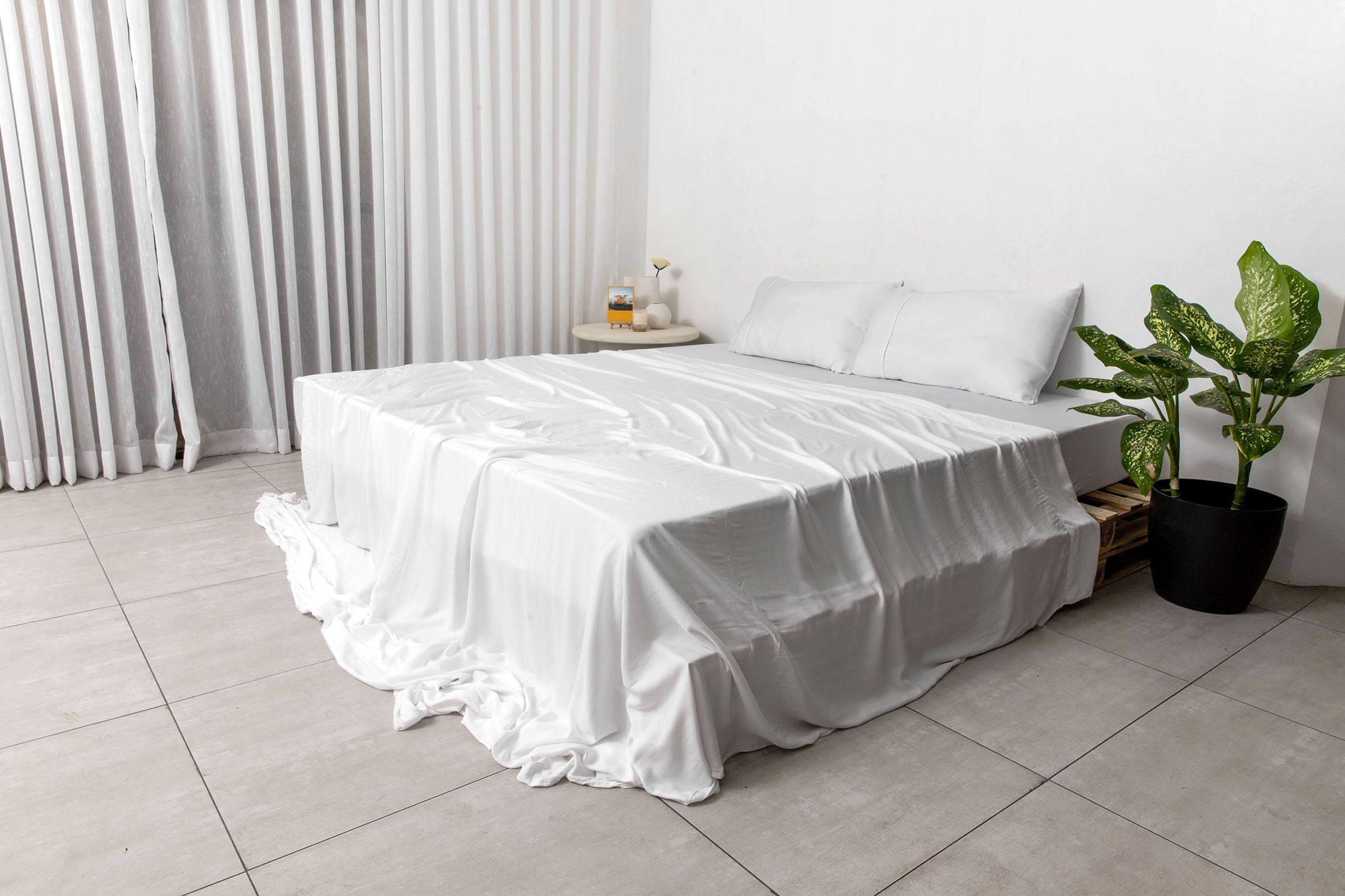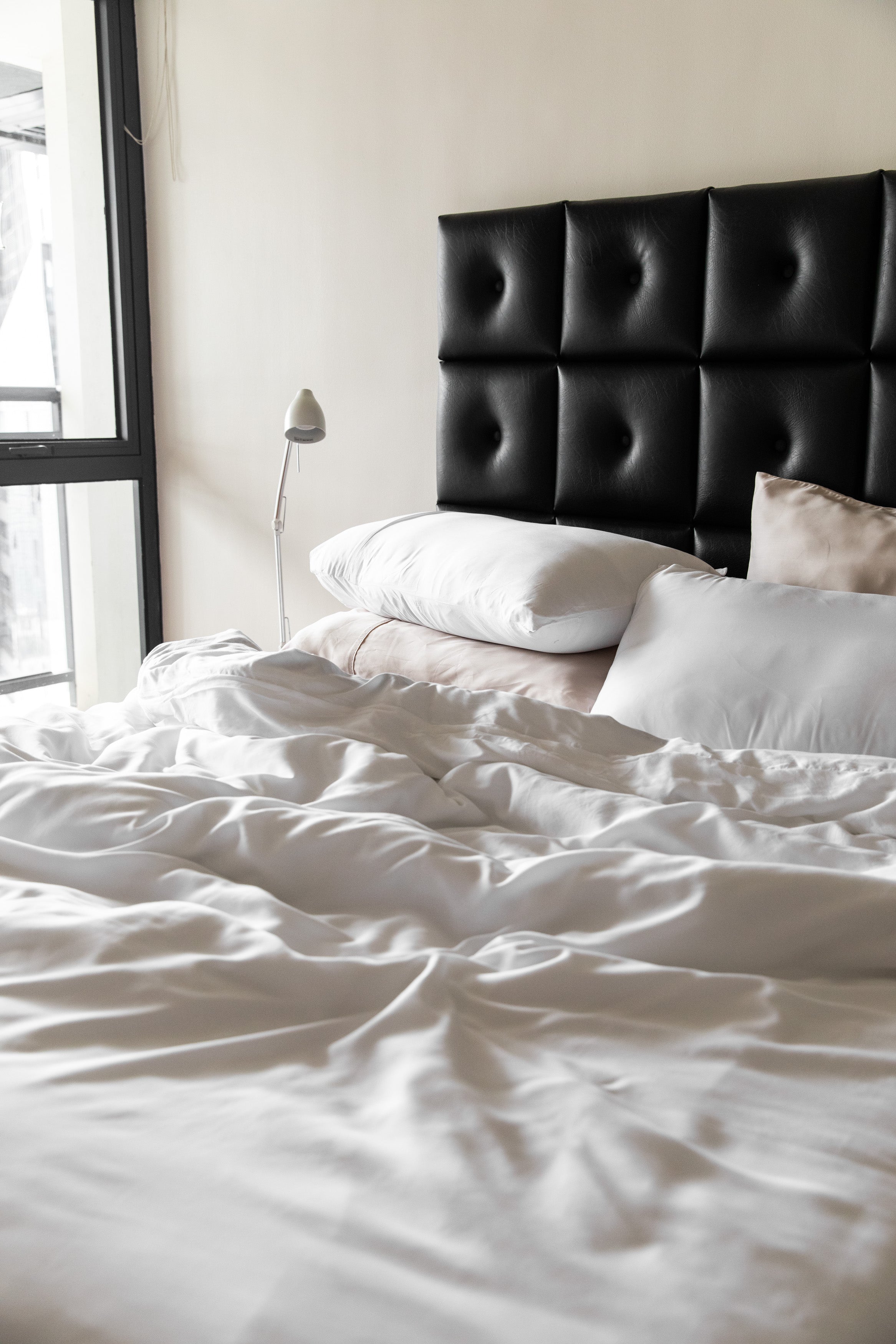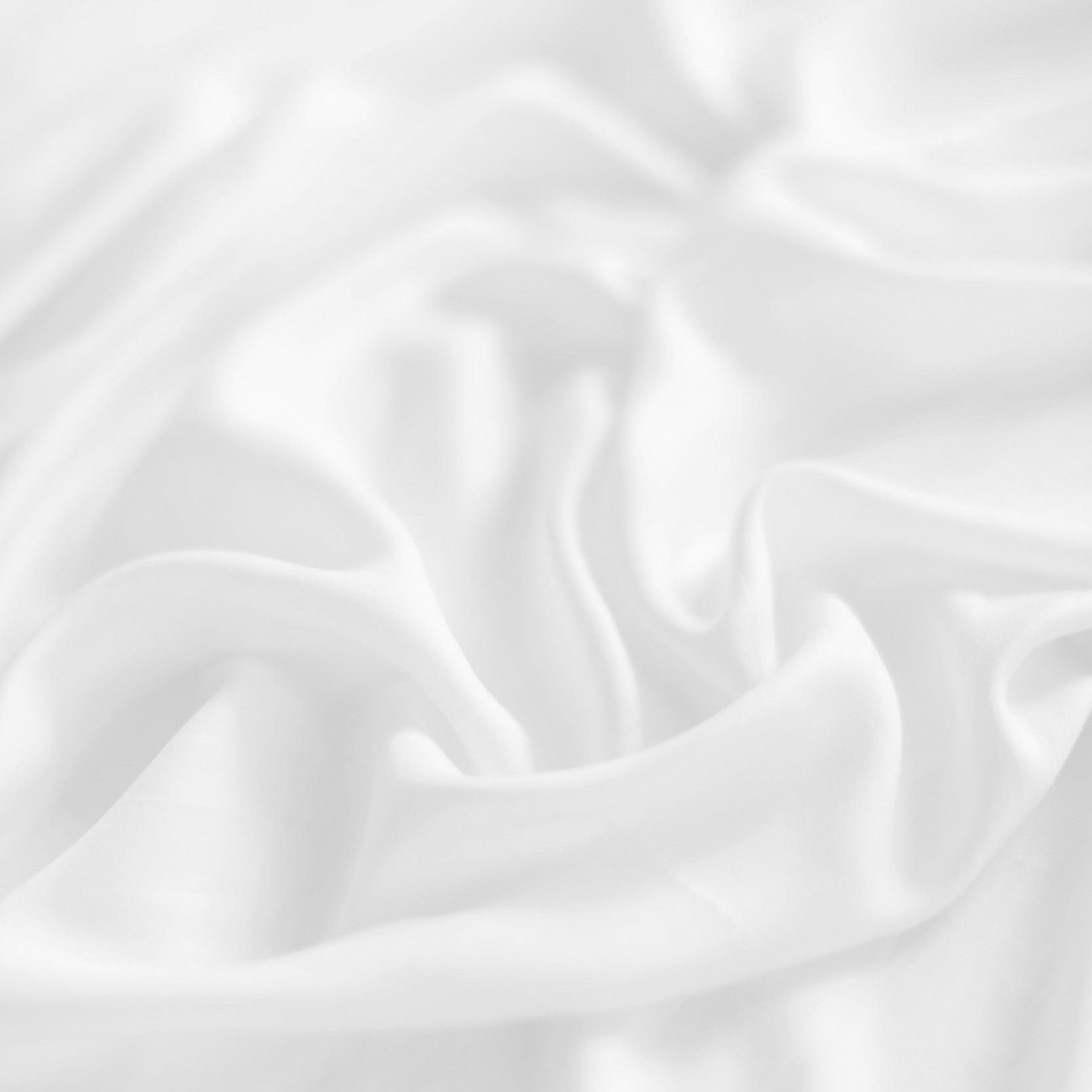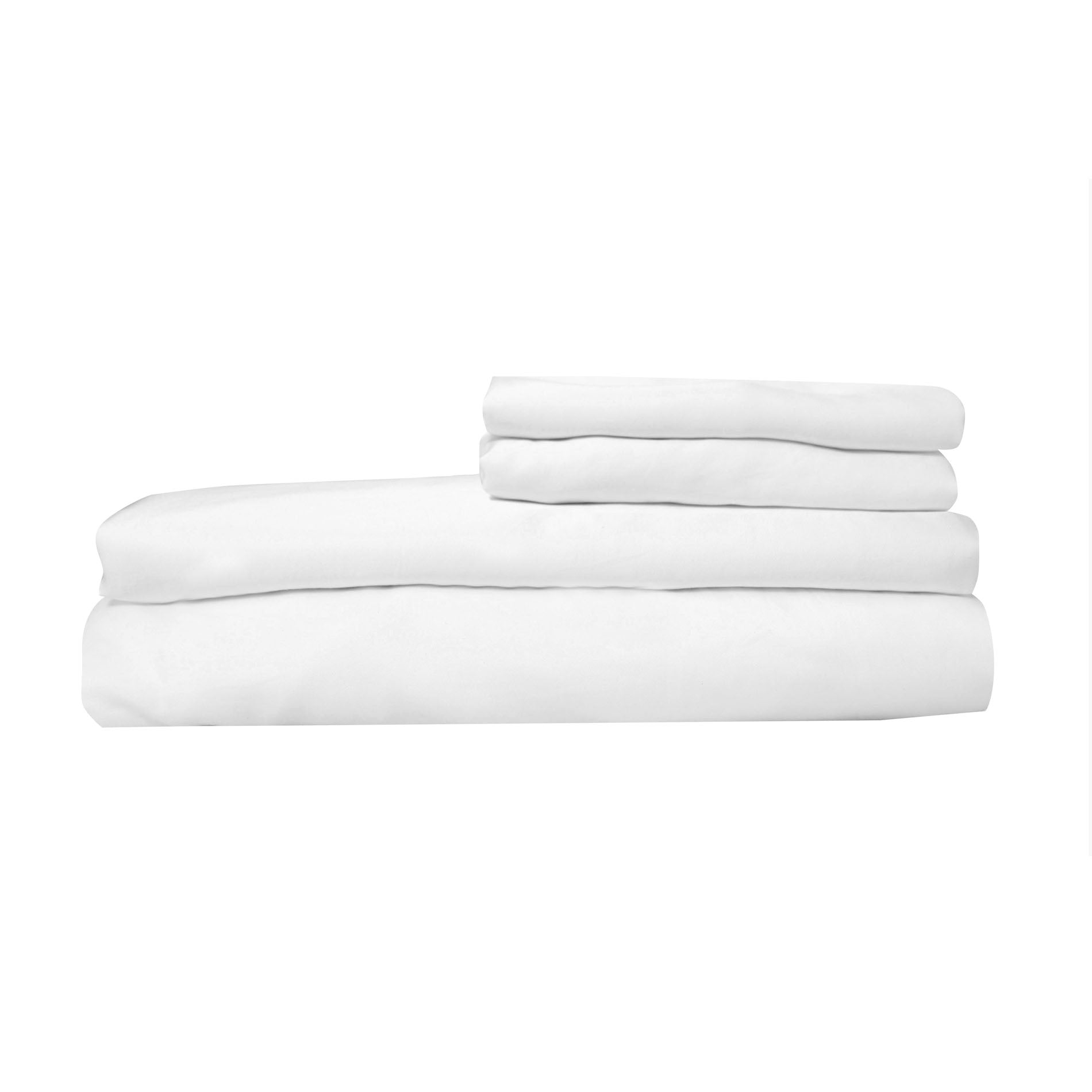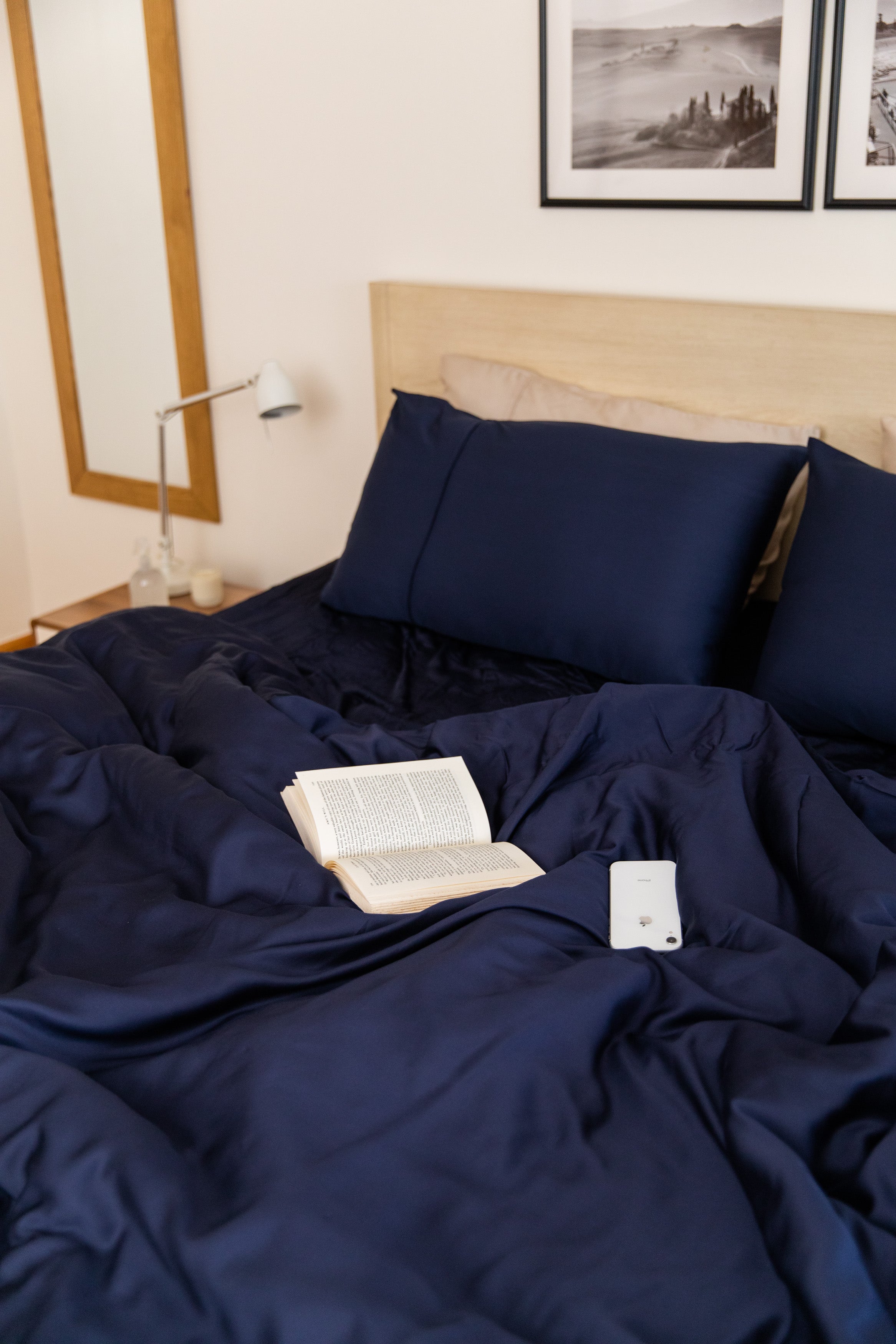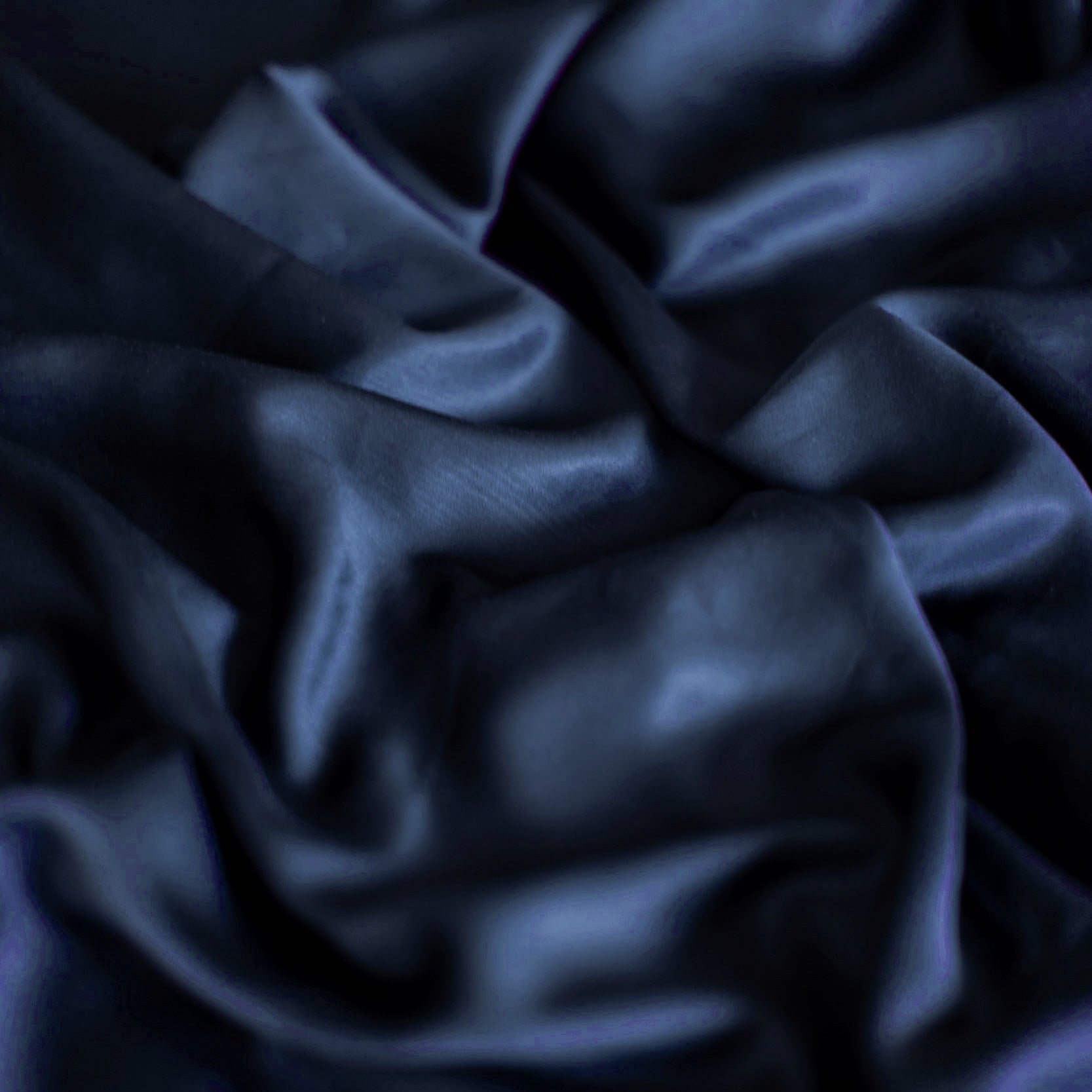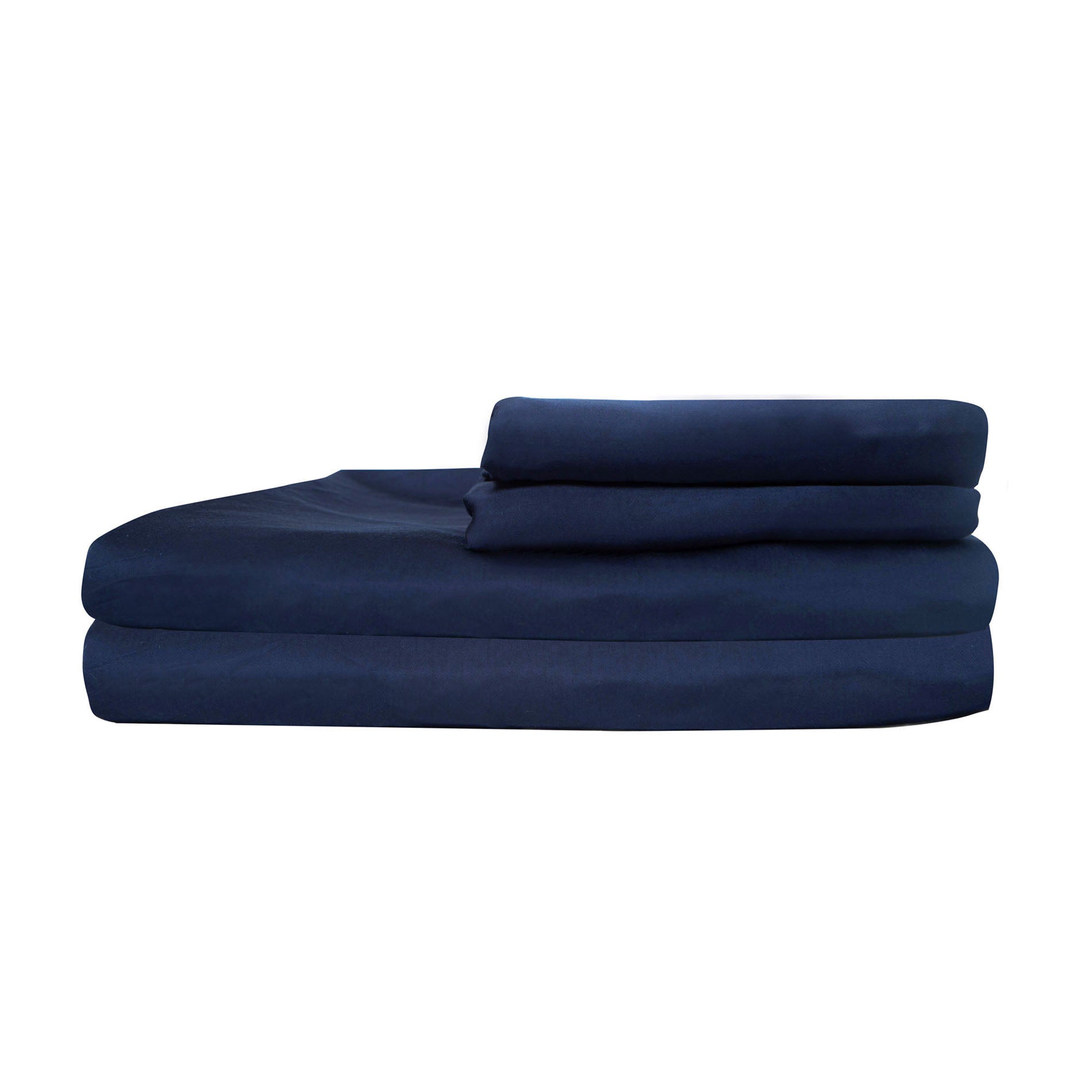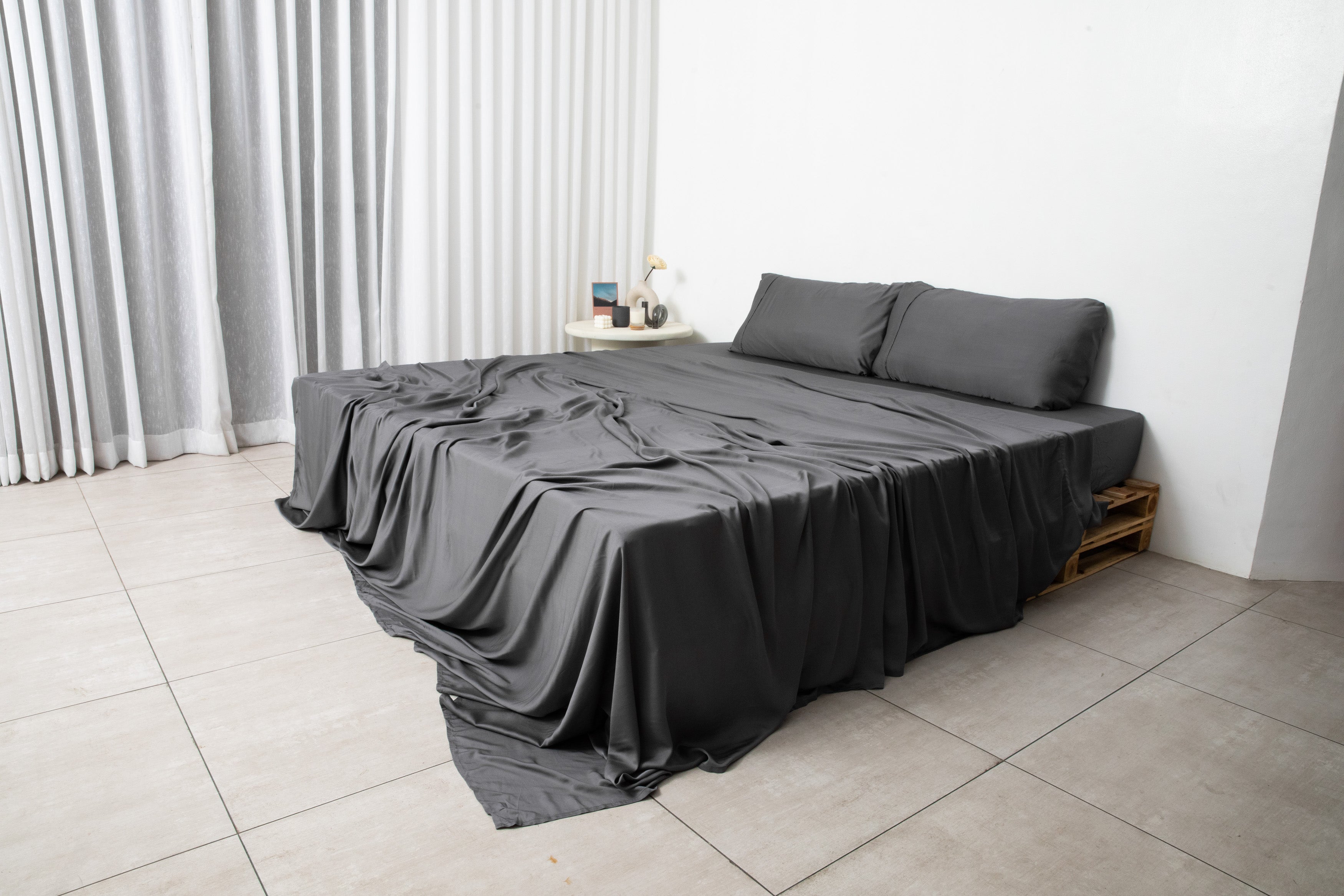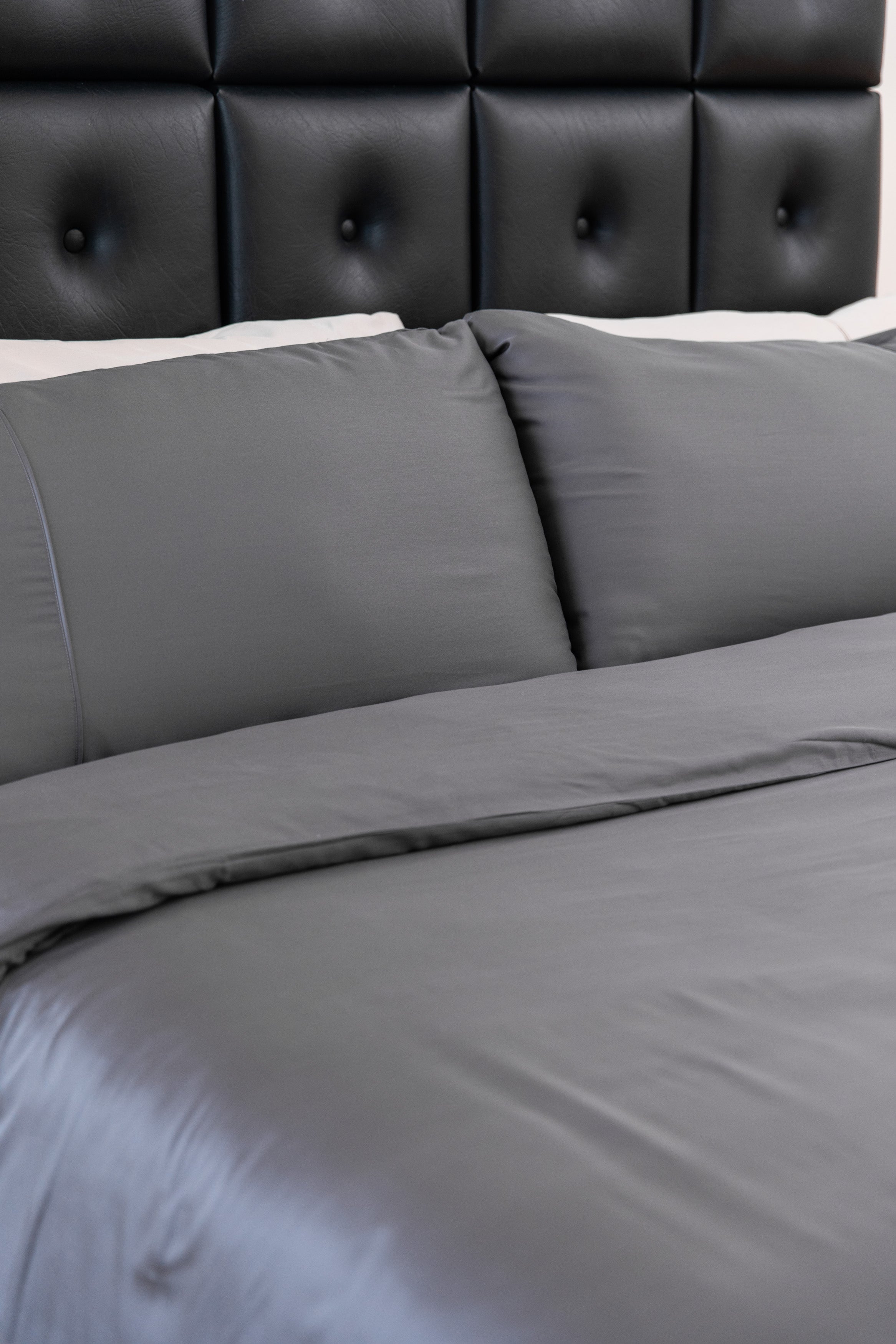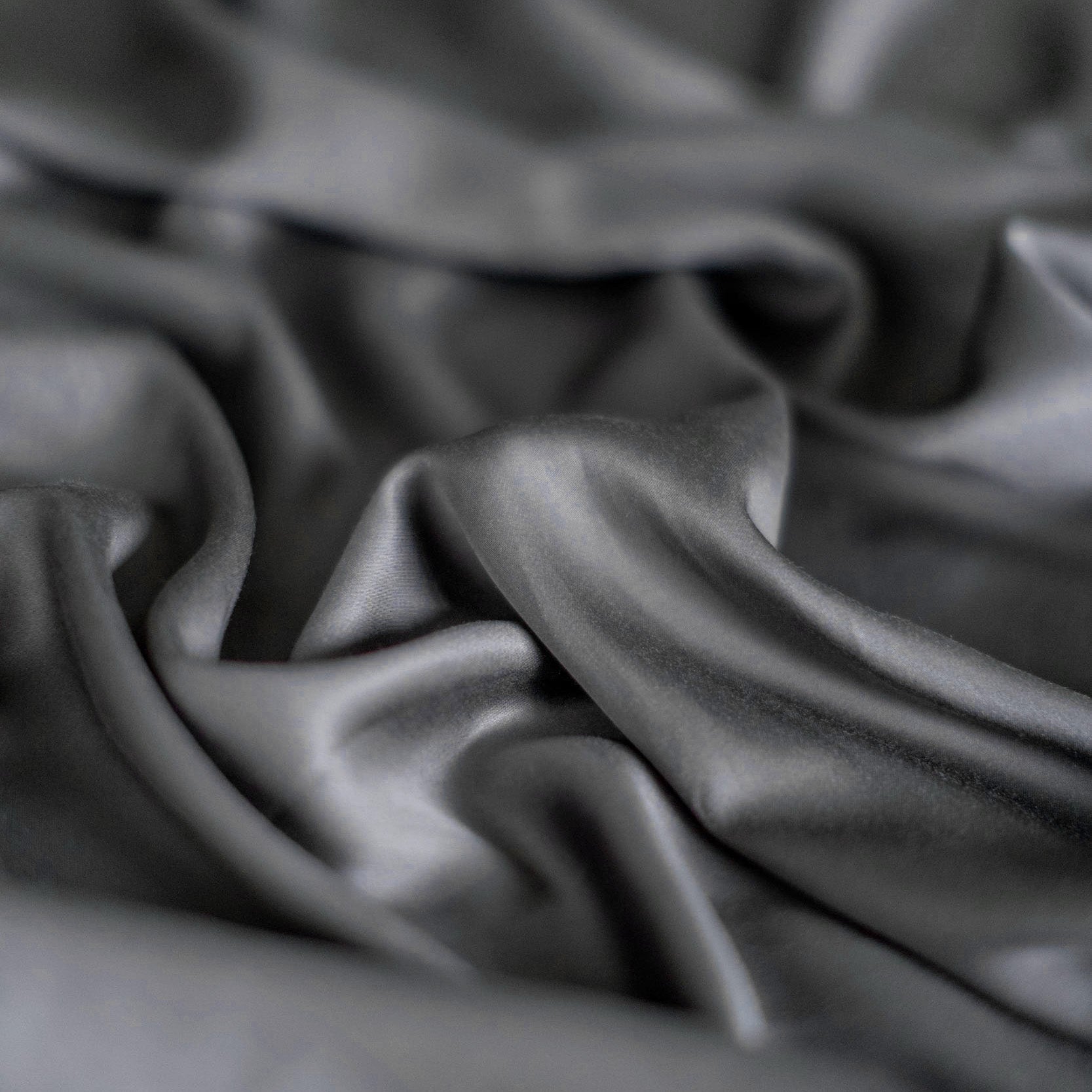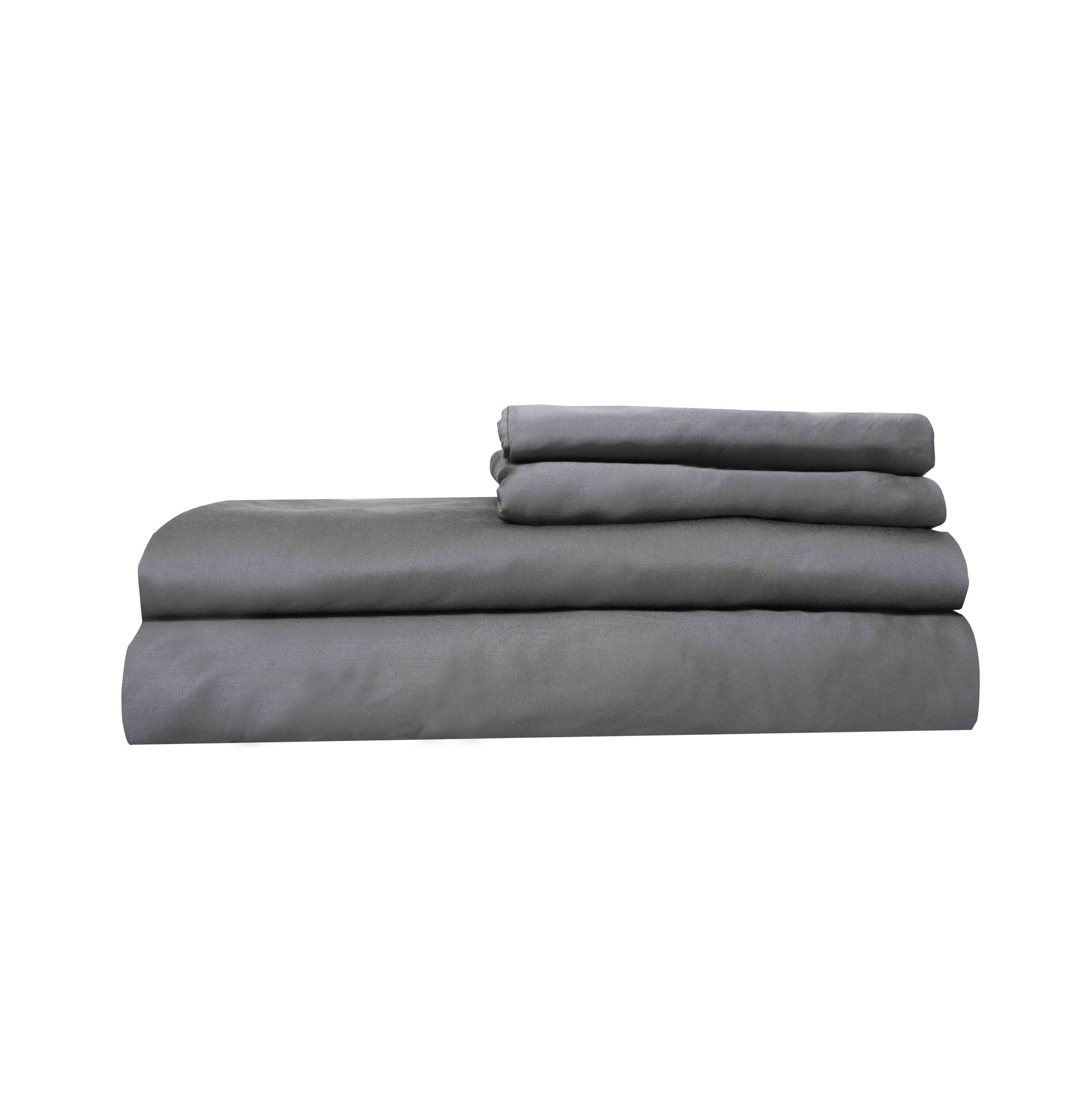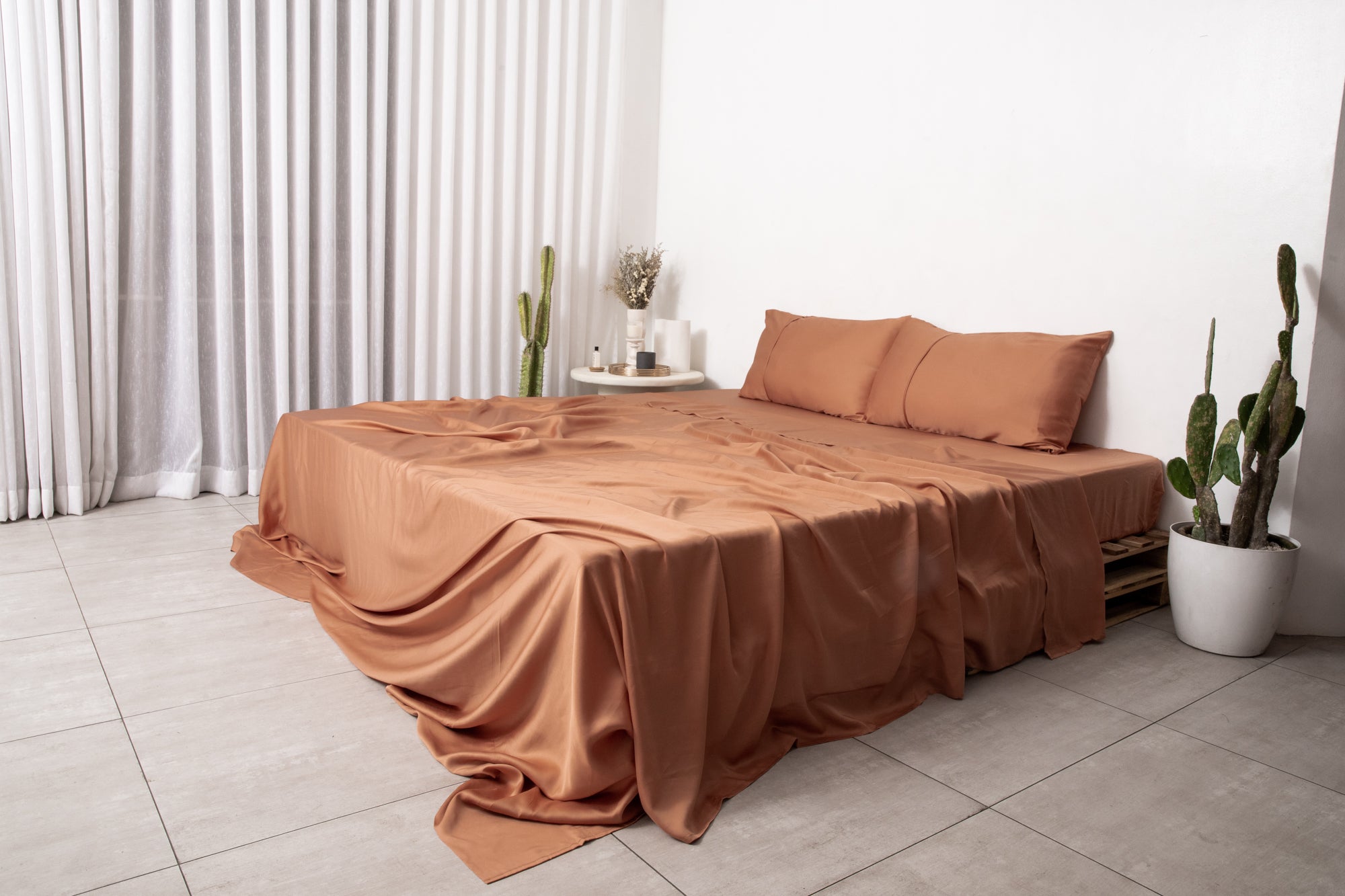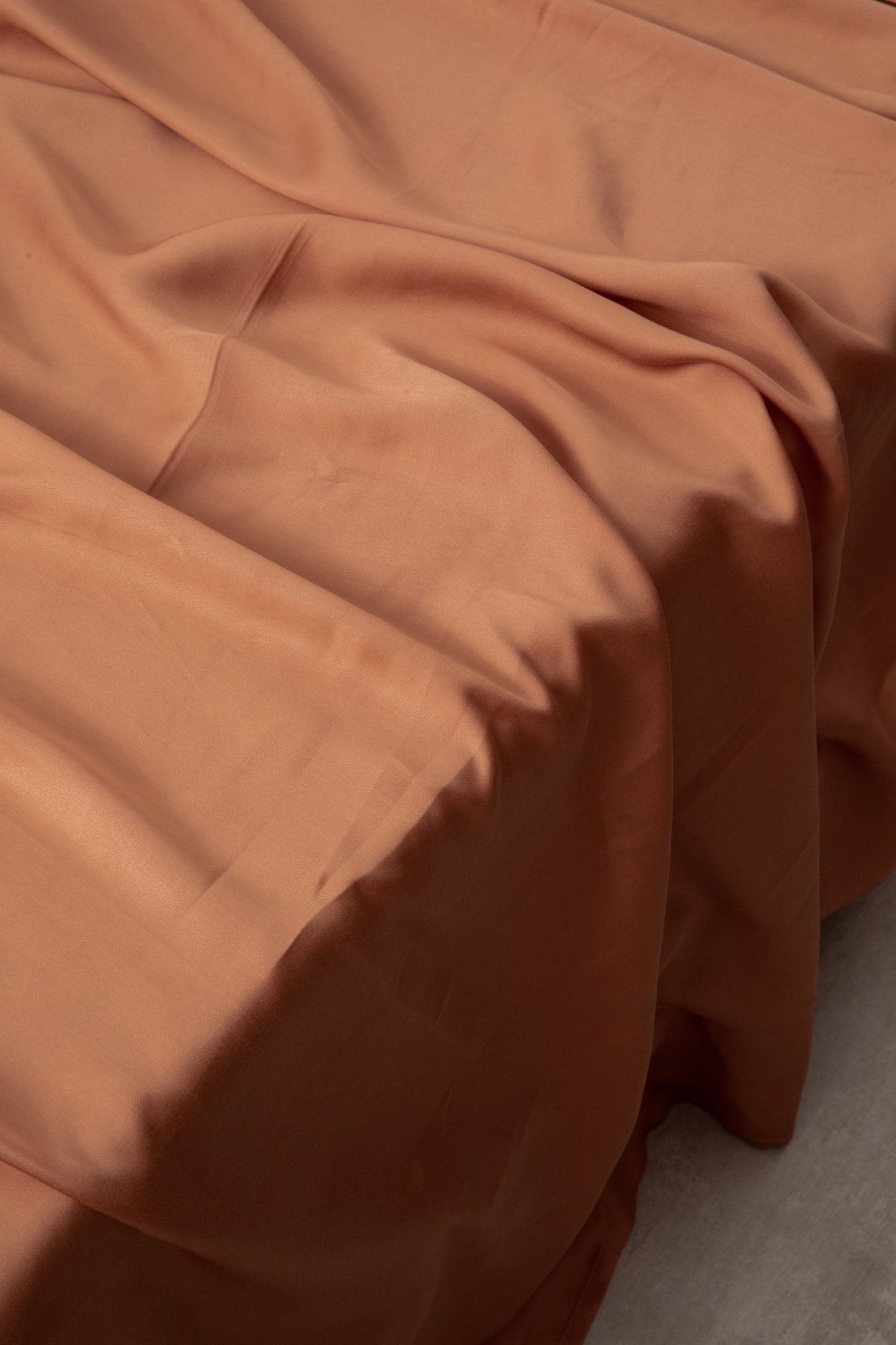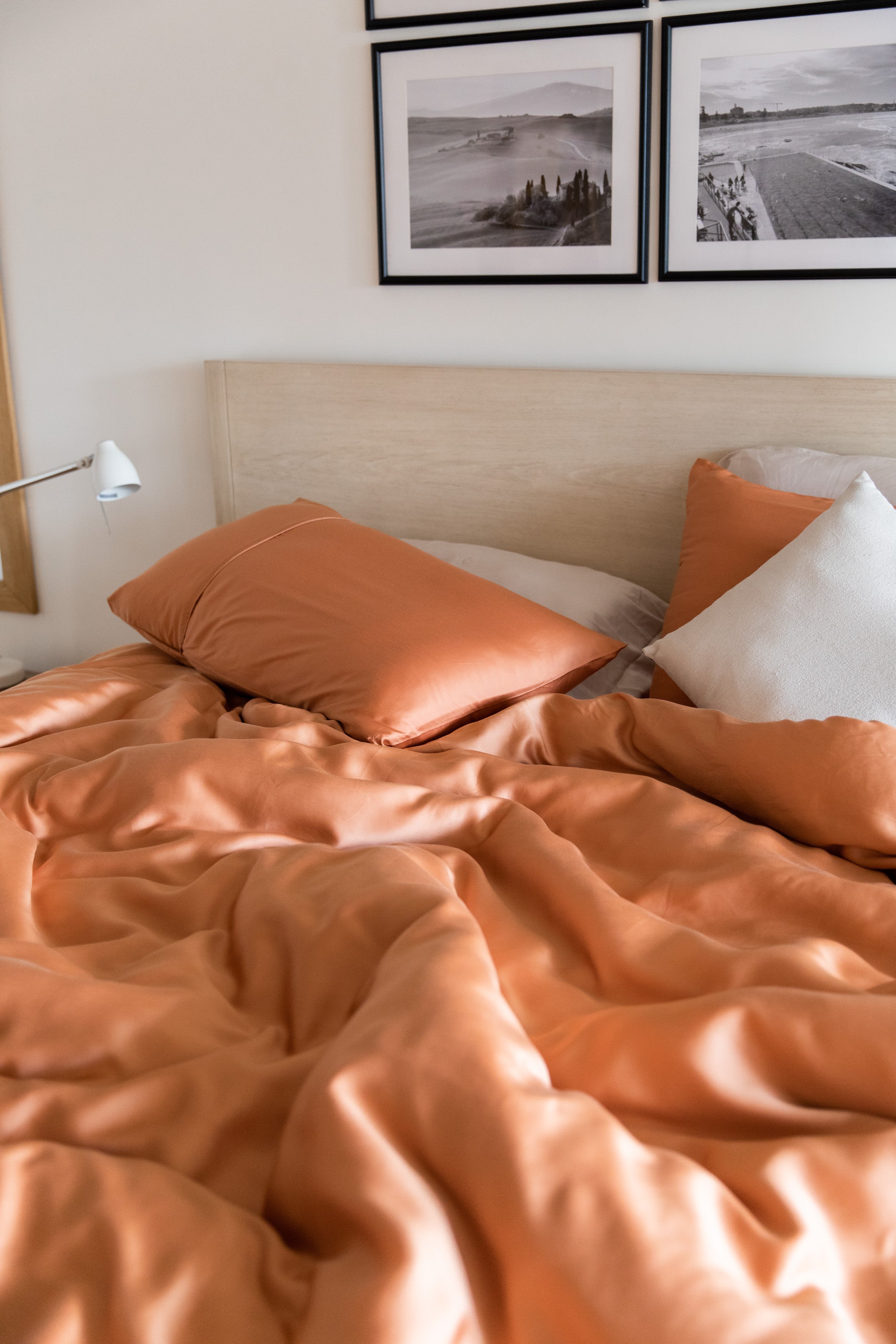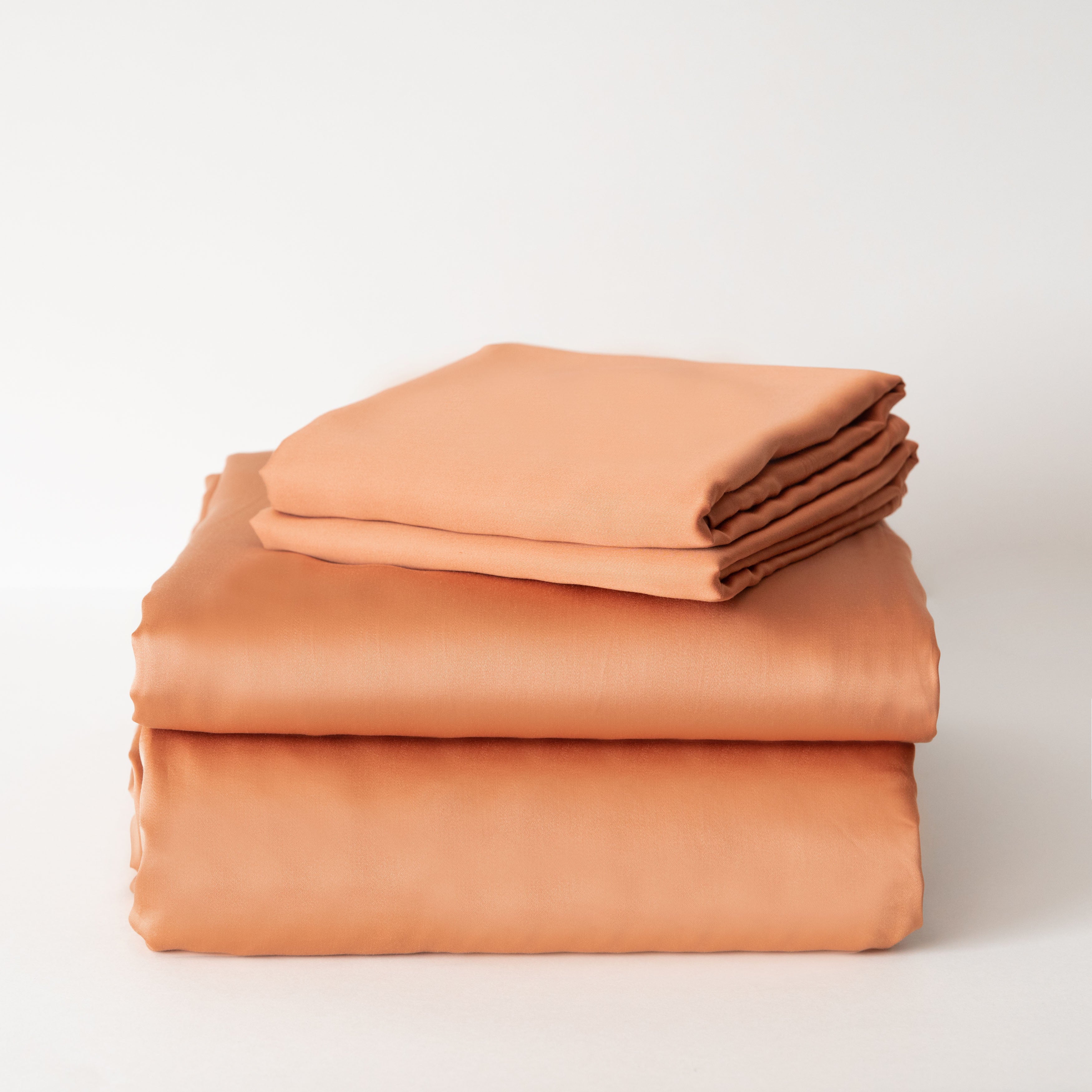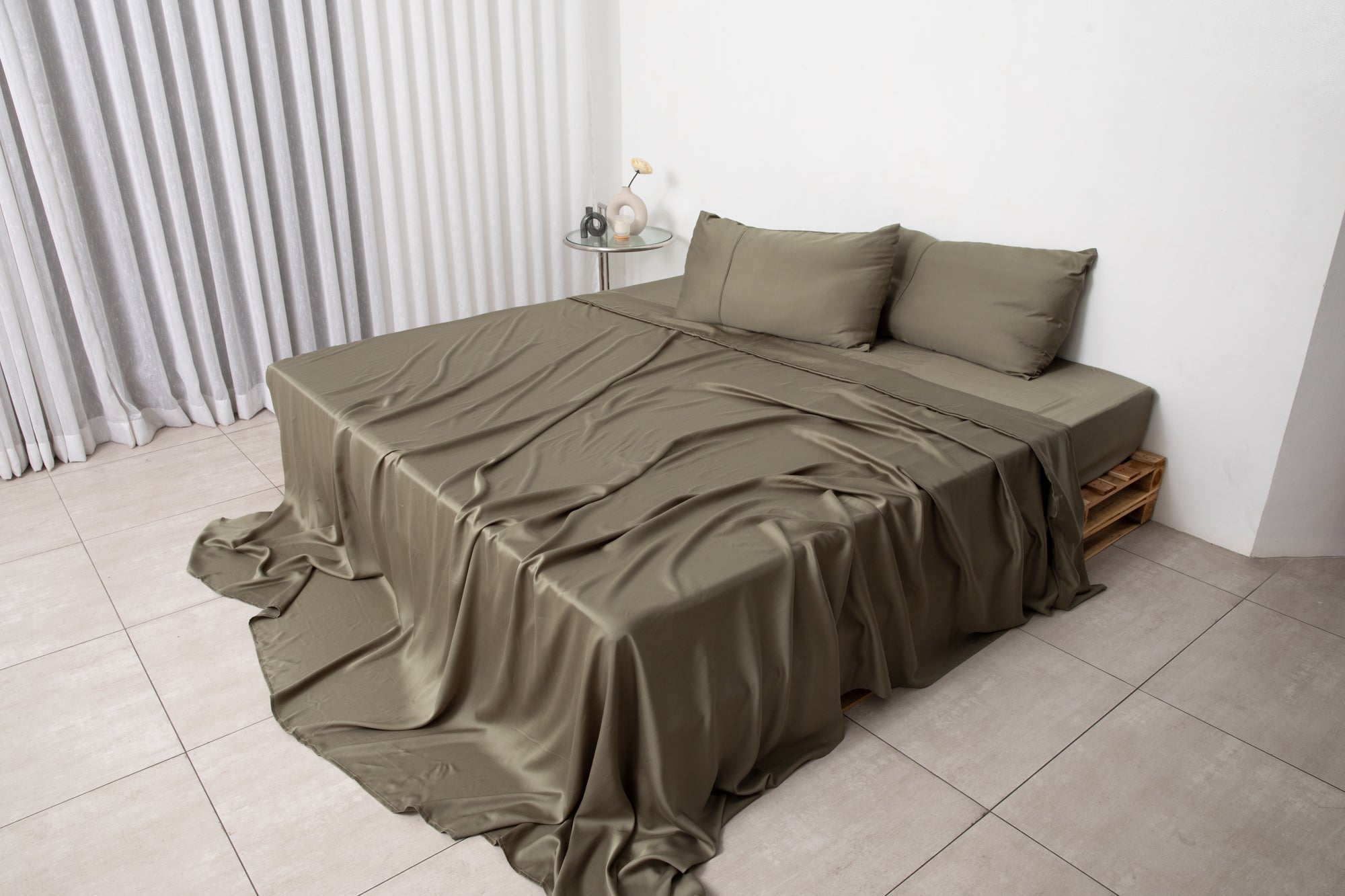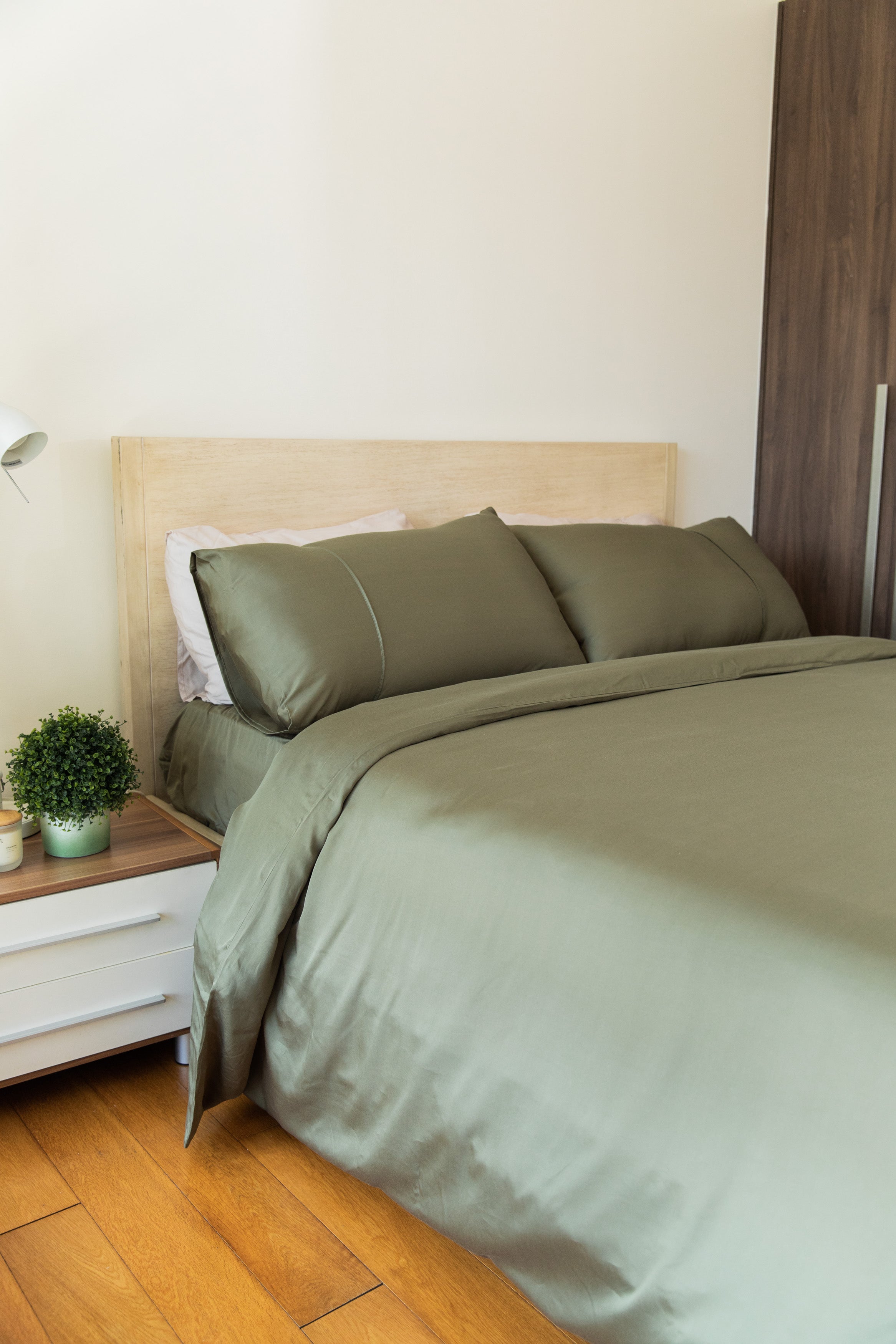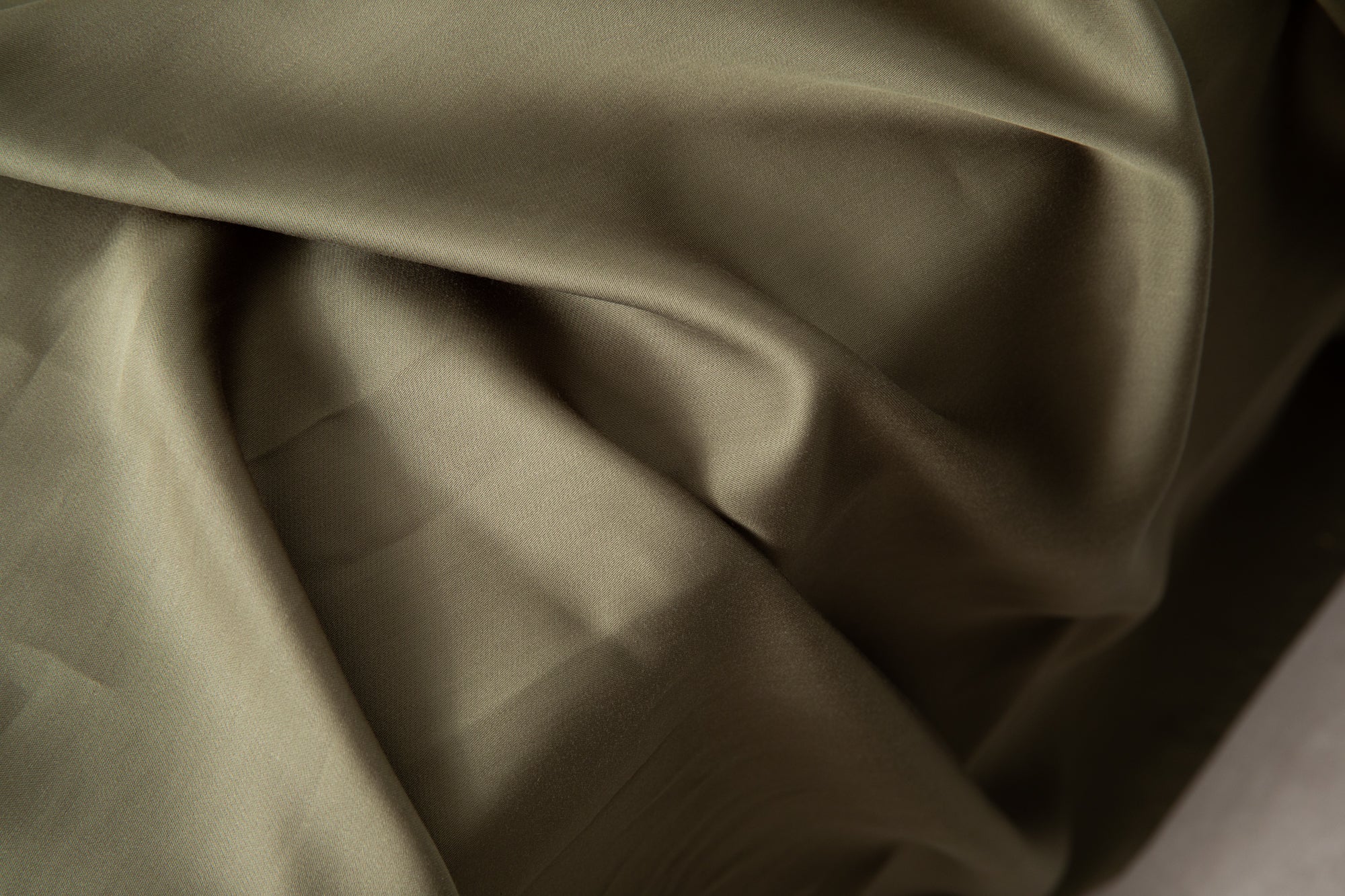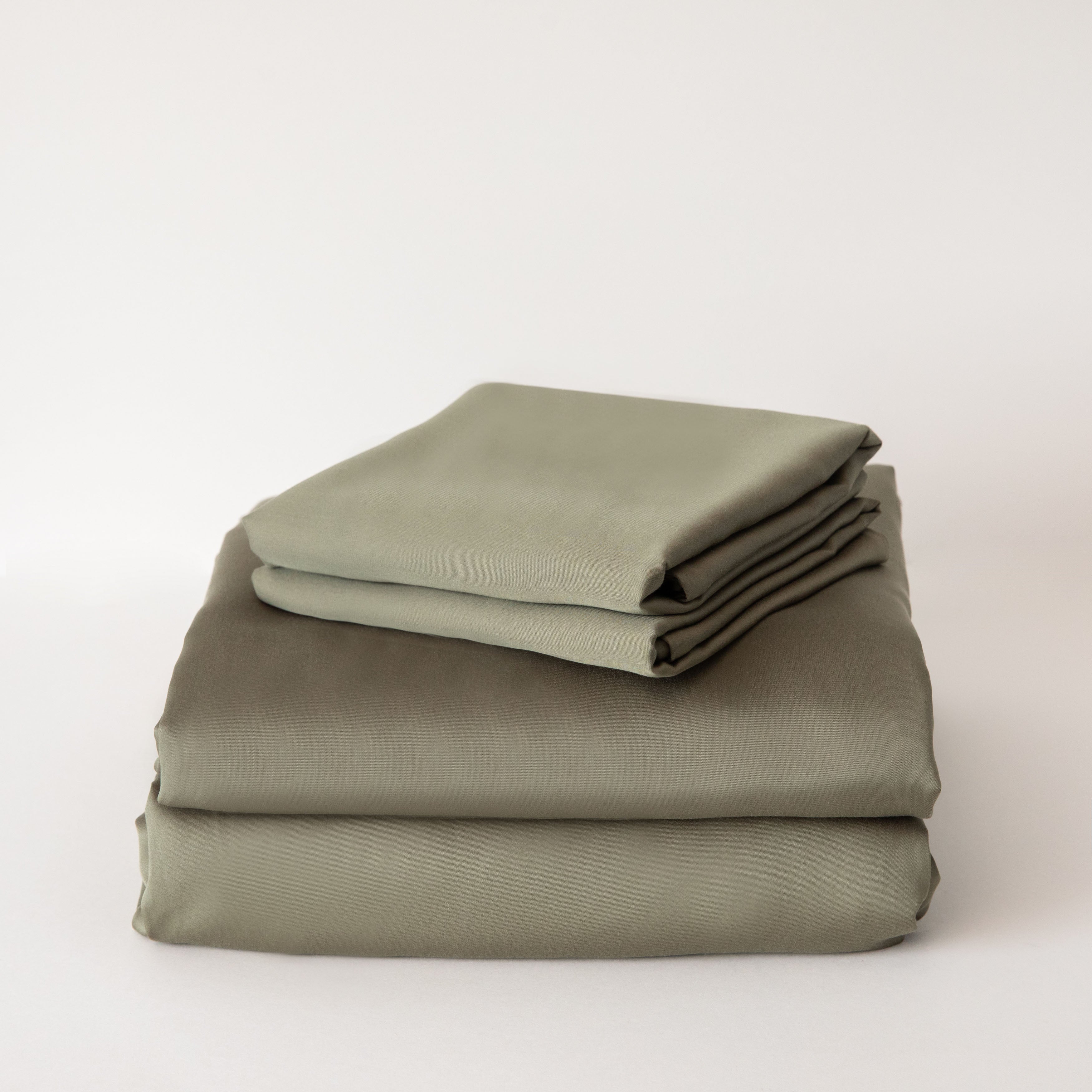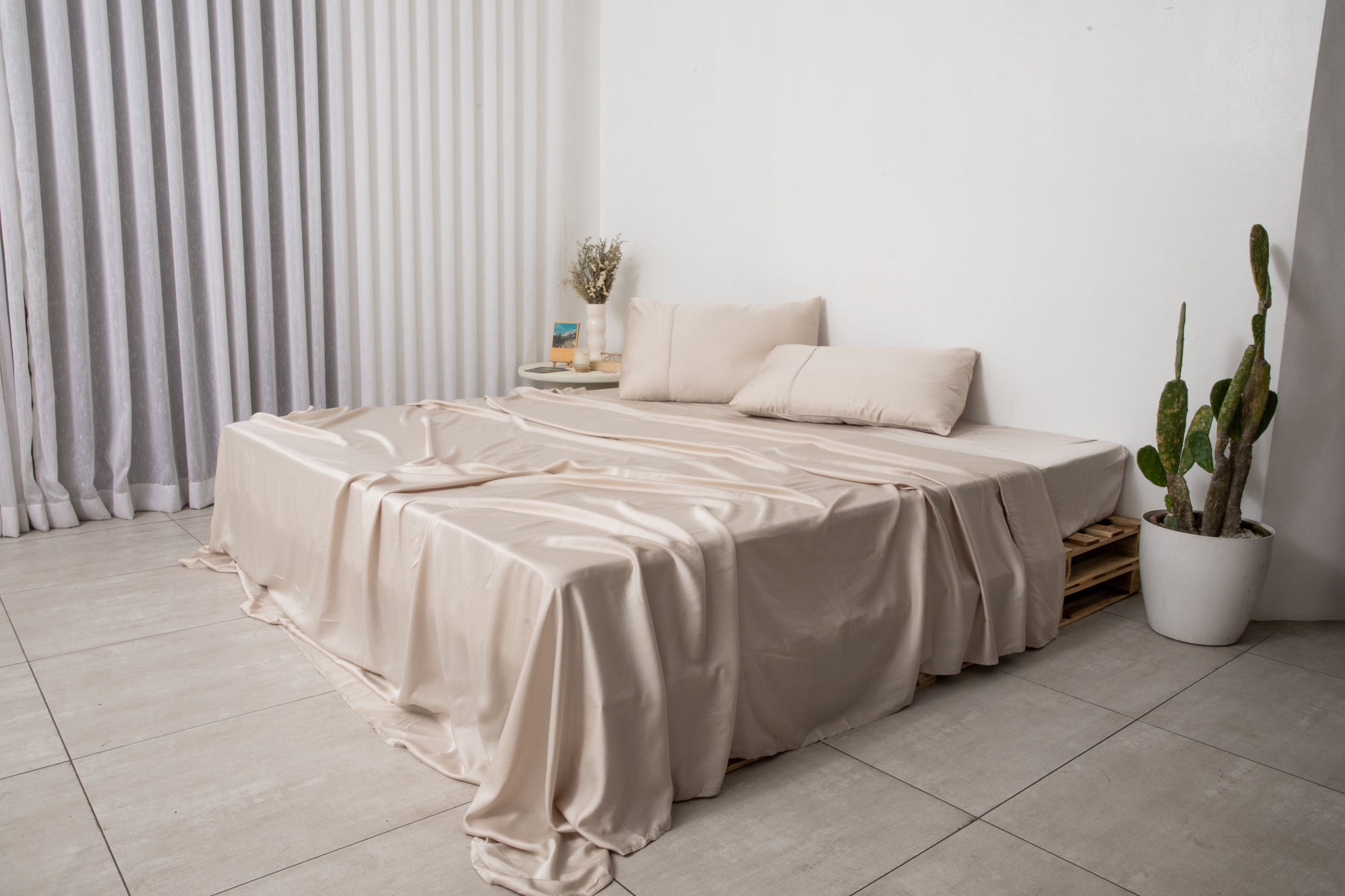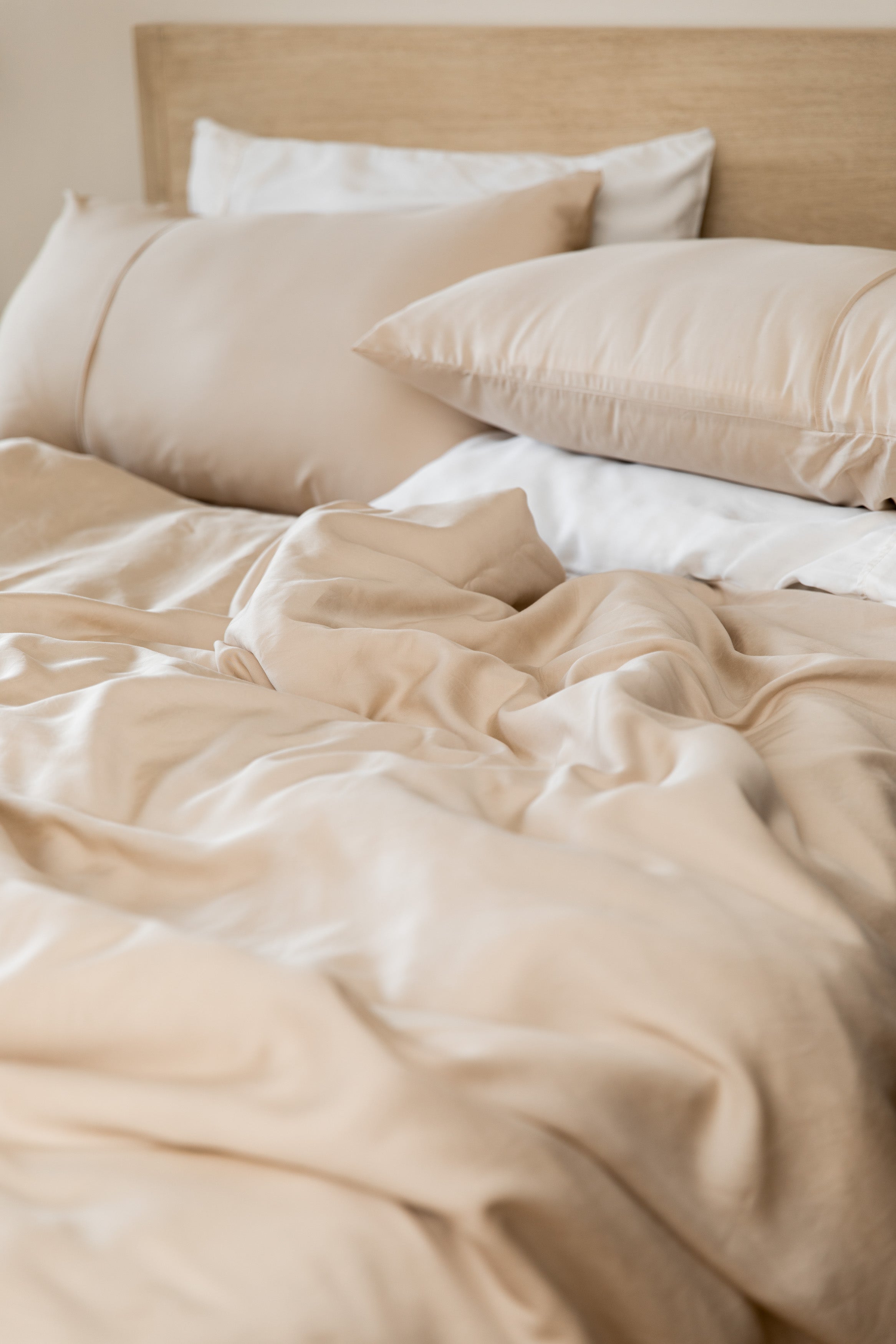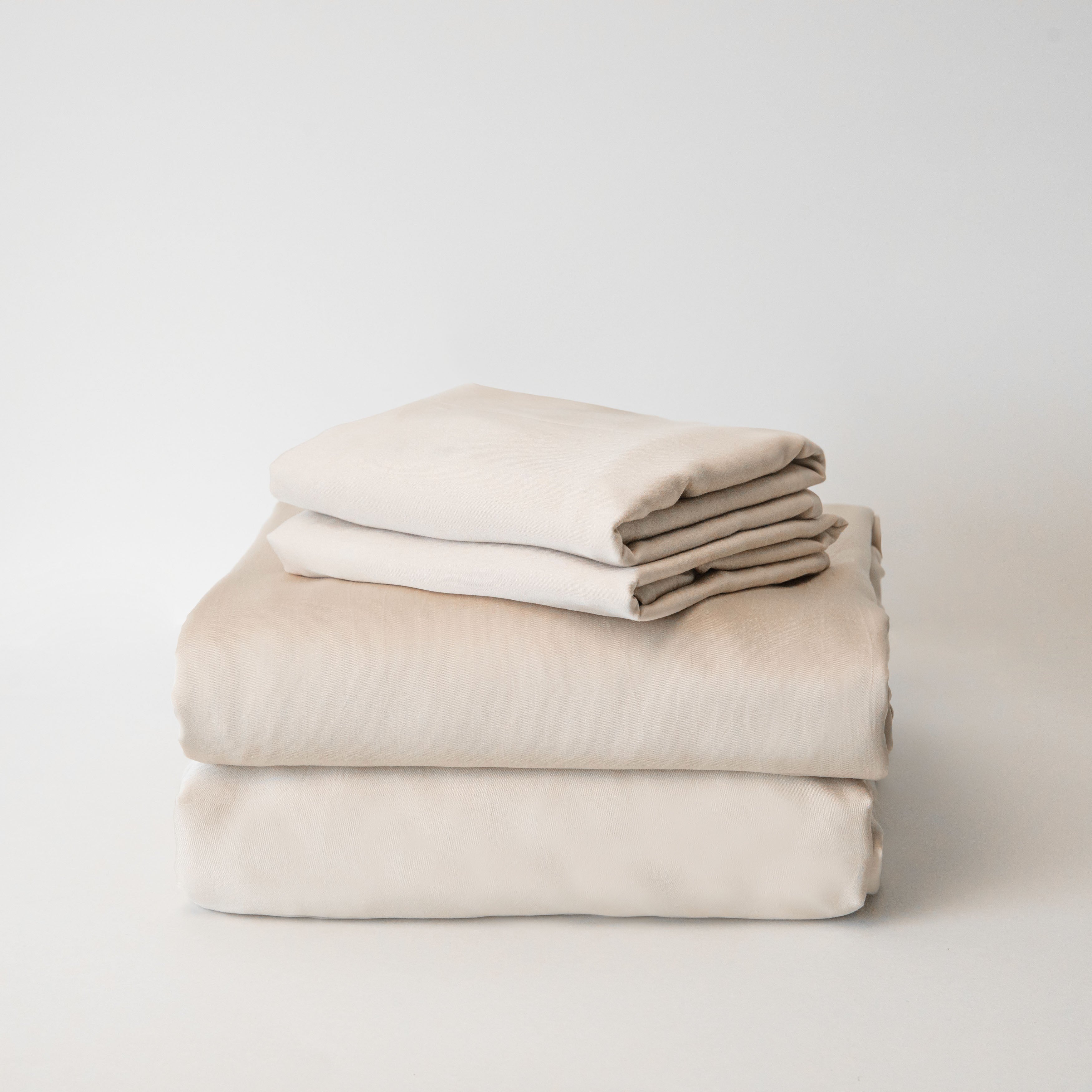 shipping and returns
shipping
how much is the delivery fee?
Shipping is free for purchases above Php 1,500. 
For Metro Manila deliveries, the rate is Php 130. For Bulacan, Antipolo, Cavite, Laguna, the rate is P200. For all other cities nationwide, the rate is Php 250.
when will my order be shipped?
Your order will be shipped 1-2 business days after we receive your payment.
when will I receive my package?
It takes 3-5 days for Metro Manila deliveries to arrive. For Bulacan, Cavite, Laguna, and Rizal locations, deliveries will arrive within 4-6 days. For other provincial locations, deliveries will arrive within 7-10 days. 
do you ship outside of the Philippines?
Currently, we only ship within the Philippines but we hope to go global soon!
how can I track my package?
You will receive an email with a tracking number once your item is on its way. If you have any questions or concerns, just send us an email at store@dozedays.co.
do you do same day deliveries?
We offer same day deliveries for Metro Manila orders. Order cutoff is at 2pm and delivery will be between 4pm to 8pm. Additional fees apply. You may check this shipping option at checkout.
return & exchange policy
what items can I return?
To ensure that our products maintain the highest quality, each package is checked and approved by our team before they are sent out. However, if you receive the wrong product or find notable factory damage on the item, it is eligible for return and exchange.
how do I return the items?
Just email us at store@dozedays.co with your order number, a description of the issue, and a photo of the item. Please inspect your item once you've received it, as our team must be notified of any issues within seven (7) days of receipt of purchase. Should there be any complication regarding the replacement of items such as lack of stock, you may opt to claim store credit in the amount of your purchase.
when will I receive my package?
It takes 3-5 days for Metro Manila deliveries to arrive. For Bulacan, Cavite, Laguna, and Rizal locations, deliveries will arrive within 4-6 days. For other provincial locations, deliveries will arrive within 7-10 days. 
what if I want to change the color or size of what I bought?
We do not issue returns and exchanges for change-of-mind regarding the color or size of the purchased item.
If you are buying the item as a gift, please tick the box beside "Is this a gift?" before checking out to make it eligible for size exchange. Change of color is not eligible for exchange.
Please note that any difference in price will be handled in the following manner: If the item exchanged is of higher value, the balance must be settled before exchange is done. If the item exchanged is of lesser value, the balance will be retained as store credit for the next purchase. Any shipping fees incurred in the exchange process will be shouldered by the customer.
size guide
bedding
Beds come in different shapes and sizes. 
Our deep-cornered bamboo lyocell and TENCEL™Lyocell fitted sheets can accommodate mattresses up to 16". 
Find the best size for you by referring to our size guide below.
twin / single
fitted sheet: 39 x 75 x 16"
flat sheet: 71 x 102"
duvet cover: 64 x 90"
pillowcases: 20 x 30"
full / double
fitted sheet: 54 x 75 x 16"
flat sheet: 92 x 102"
duvet cover: 78 x 90"
pillowcases: 20 x 30"
queen
fitted sheet: 60 x 80 x 16"
flat sheet: 100 x 106"
duvet cover: 86 x 90"
pillowcases: 20 x 30"
king
fitted sheet: 78 x 80 x 16"
flat sheet: 108 x 106"
duvet cover: 102 x 90"
pillowcases: 20 x 40"
cal king
fitted sheet: 72 x 84 x 16" 
pillowcases: 20 x 40"
Why Bamboo & Tencel?
In choosing our fabrics for our bedsheets, we follow the 3S criteria: Soft, Safe, and Sustainable, and both fabrics check all the boxes.
Cotton vs. Doze Days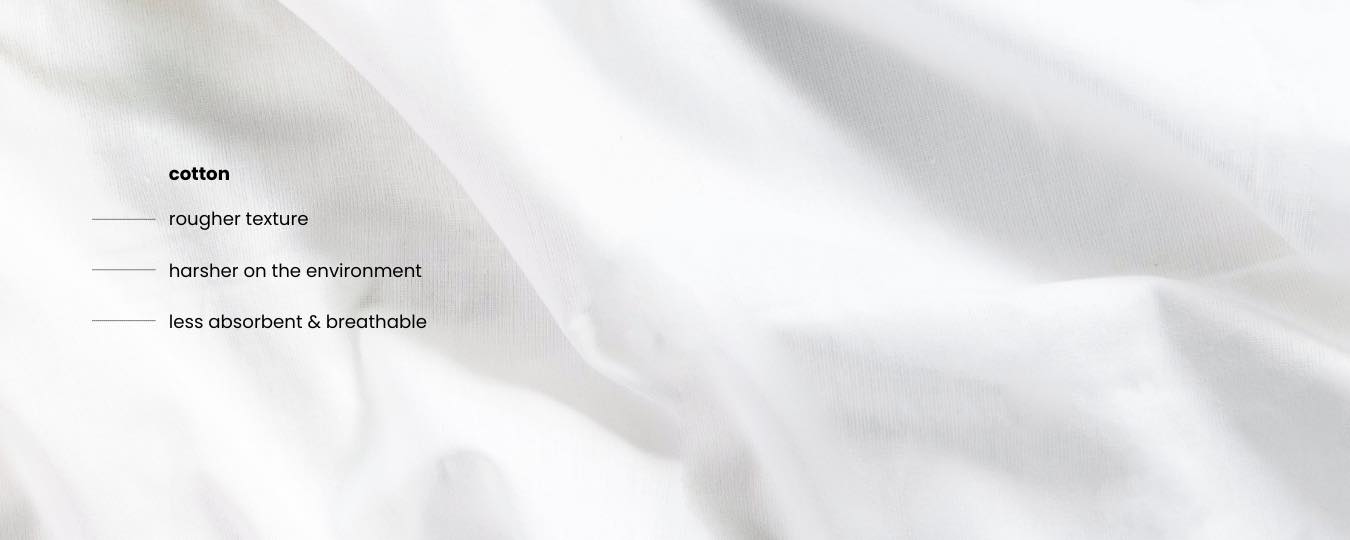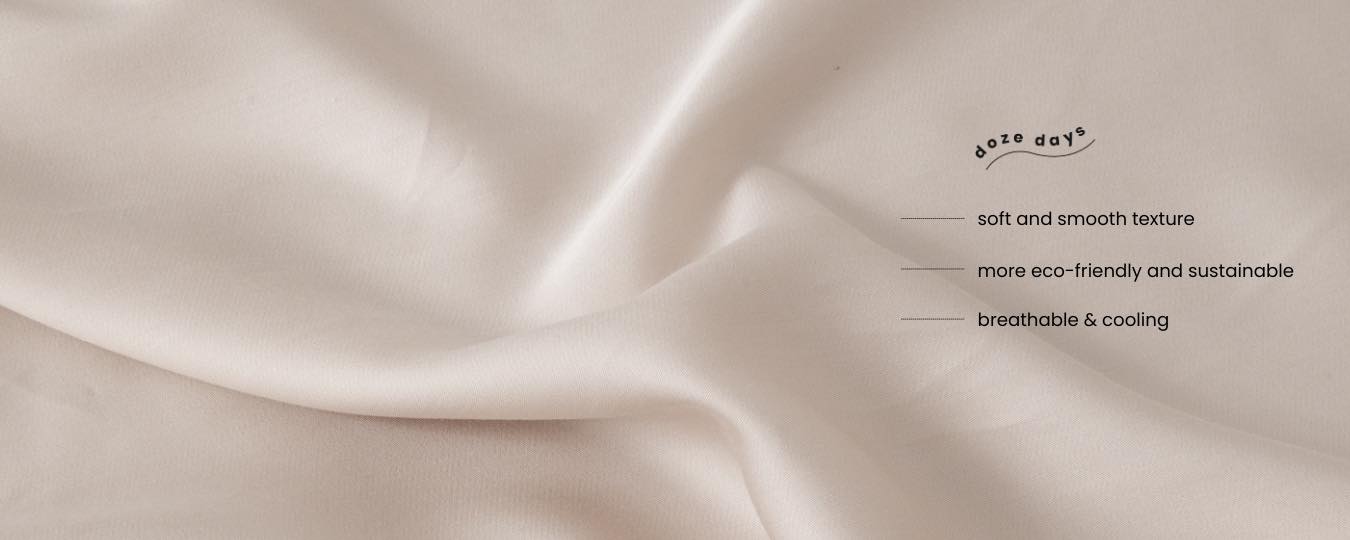 What our customers love about Doze Days
My favorite quality about these sheets is the soft and silky texture. Makes it more relaxing to fall asleep and gives a more luxurious feel compared to my other sheets. For colder days, the flat sheet makes a great blanket. It's thin enough so that it's not uncomfortably hot, and heavy enough to provide the right amount of warmth.

Veronica J.
Price may look steep, but the quality of the material would justify it. I can now sleep better. Thank you, Doze Days! 😊

Lizie O.
Truly love my soft but strong bed sheet set. Comfy and chic

Erickson S.
Super soft and luxurious. I love that'a cool too and i even put the AC down when I use it. I love that it's lightweight and easy to wash and fold. I feel really happy whenever I sleep in it! Especially when the sheets are newly washed!

Mariel B.
With my bamboo lyocell bed sheets, I don't have to spend on hotel staycations, because I can experience the same comfort and relaxation in my own home. Thanks, Doze Days!

Chris A.
Worth it! Feels like you're in a hotel with these sheets. They are perfect for our country especially during summer where the sheets stay cool :)

Audrey A.
It is so different compared to my other sheets. It feels so good to the skin!

Paolo A.
The sheets were a lot softer than I expected based on pics. They're also stay super cool even in the summer heat. I use then 80% of the time (the other 20% is while I'm waiting for it to dry from the laundry hahahaha)

Miles M.
I really look forward to getting into bed and feeling the soft sheets on a good mattress. The blanket is thick enough to keep the cold out without needing an extra layer, and is very cozy to use.

Arbi B.
Me and my husband love the duvet cover so much . It's so light and hindi mabigat sa katawan. Doze days are the best sleeping buddy .

Janis V.
Frequently Asked Questions
what is bamboo lyocell?

Bamboo Lyocell is made from crushed bamboo pulp that is washed and spun into yarn. It feels very much like silk - it's soft, smooth, and light. Learn more here.
is your bamboo organic?

Yes, our sheets are made from 100% certified organic bamboo. They are grown without any harmful chemicals.
what are the differences between cotton and bamboo sheets?

Unlike cotton, bamboo sheets are softer and more breathable, which makes it perfect for tropical weather. It keeps the bed cool and comfortable throughout the night. Moreover, bamboo has natural hypoallergenic and antibacterial properties, making it the ideal choice for people who have sensitive skin. Best of all, bamboo is an extremely renewable resource. It only uses ⅓ of the water required to grow cotton, making it the more sustainable choice.
are your products suitable for people with skin problems and infants?

Bamboo Lyocell is very soft and breathable, so it's less abrasive to the skin and is an instant upgrade from the usual cotton sheets. It's also anti-bacterial and hypoallergenic, making it a viable choice for those with sensitive skin, or anyone who wants to improve their sleeping experience. It promotes better sleep by keeping the bed cool and comfortable.
do your sheets have a thread count?

Our Bamboo Lyocell bedsheets have a thread count of 300, which is equivalent to 1000 cotton thread count. However, it's important to note that thread count isn't the most important factor when deciding on sheets! The quality of the weave of the fibers and the way it feels for you is still the most important factor.
my mattress is really deep. will your sheets fit?

Definitely! Our sheets are deep-corner sheets and can fit mattresses that are 16" in depth, or mattresses with toppers.
how do I care for my sheets?

To ensure that your bamboo bedsheets will last you a long time, we suggest cold machine wash with mild detergent. Avoid using bleach or fabric softener, as the sheets are already naturally soft. Remove the sheets immediately from the machine to line dry, or you can tumble dry in low heat. You can choose to iron under low heat as well. You can check our laundry care guide here.
can I use my sheets right away?

We suggest washing them first before use, to ensure that you get the freshest experience the first time you sleep in them. 
do the sheets wrinkle?

Most beddings in the market are finished with chemical processes to lessen the wrinkles. Since we don't use any artificial substances in our production process, our sheets may seem more wrinkled than the usual cotton sheets. We suggest hang drying them to avoid significant wrinkling. If you're using a dryer, we recommend taking them out within 5 minutes of the cycle's end and hang drying them until fully dry.
how do I know what size to order?

You can refer to our size guide here. Don't worry, we made sure that our sheets fit the standard sizes of mattresses in the Philippines.
what are the inclusions of your bedsheet set?

We have two kinds of bedsheet sets.

Our complete comfort bedsheet sets all come with a fitted sheet, a flat sheet, and two pillowcases while our essential comfort bedsheet sets include a fitted sheet and two pillowcases.