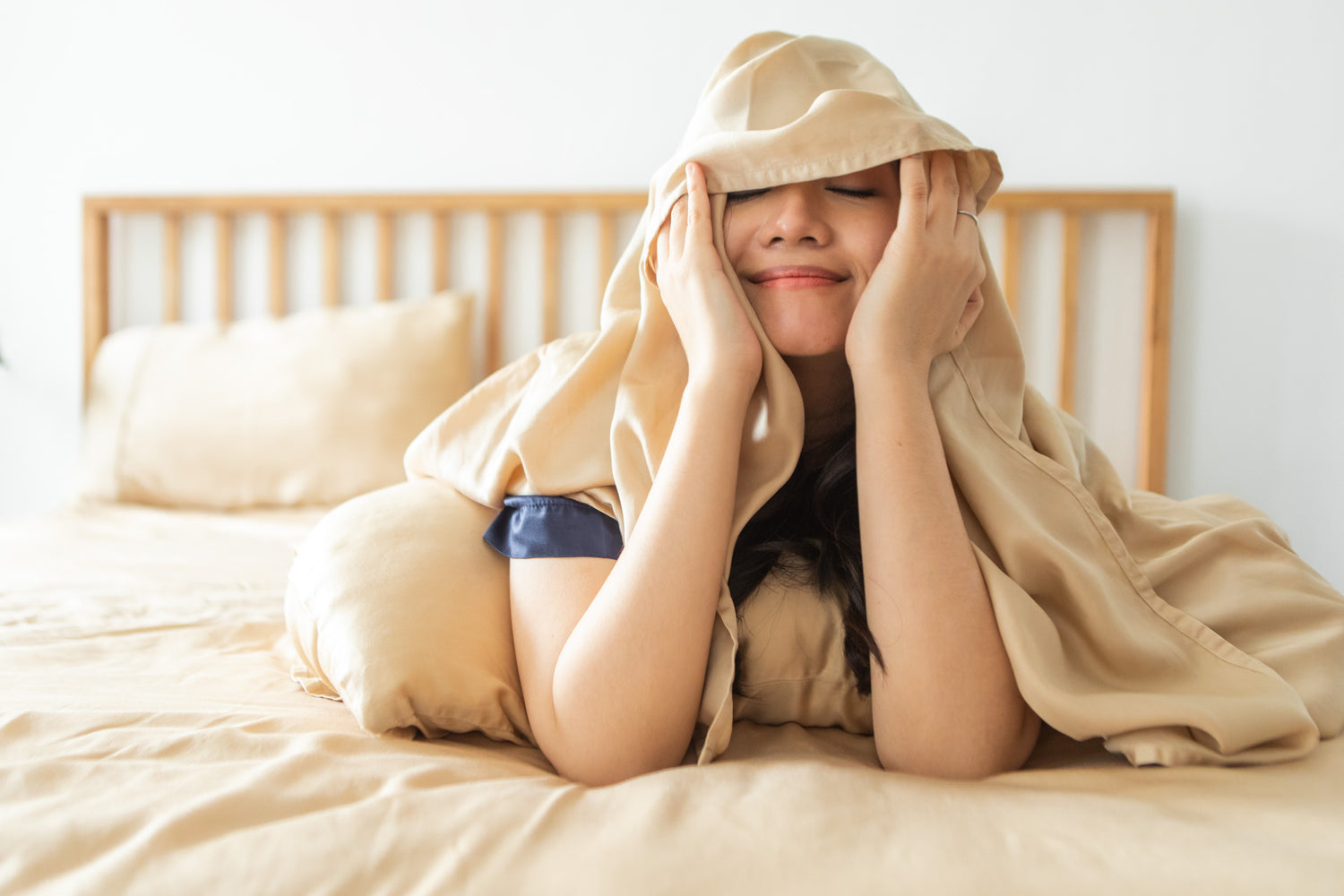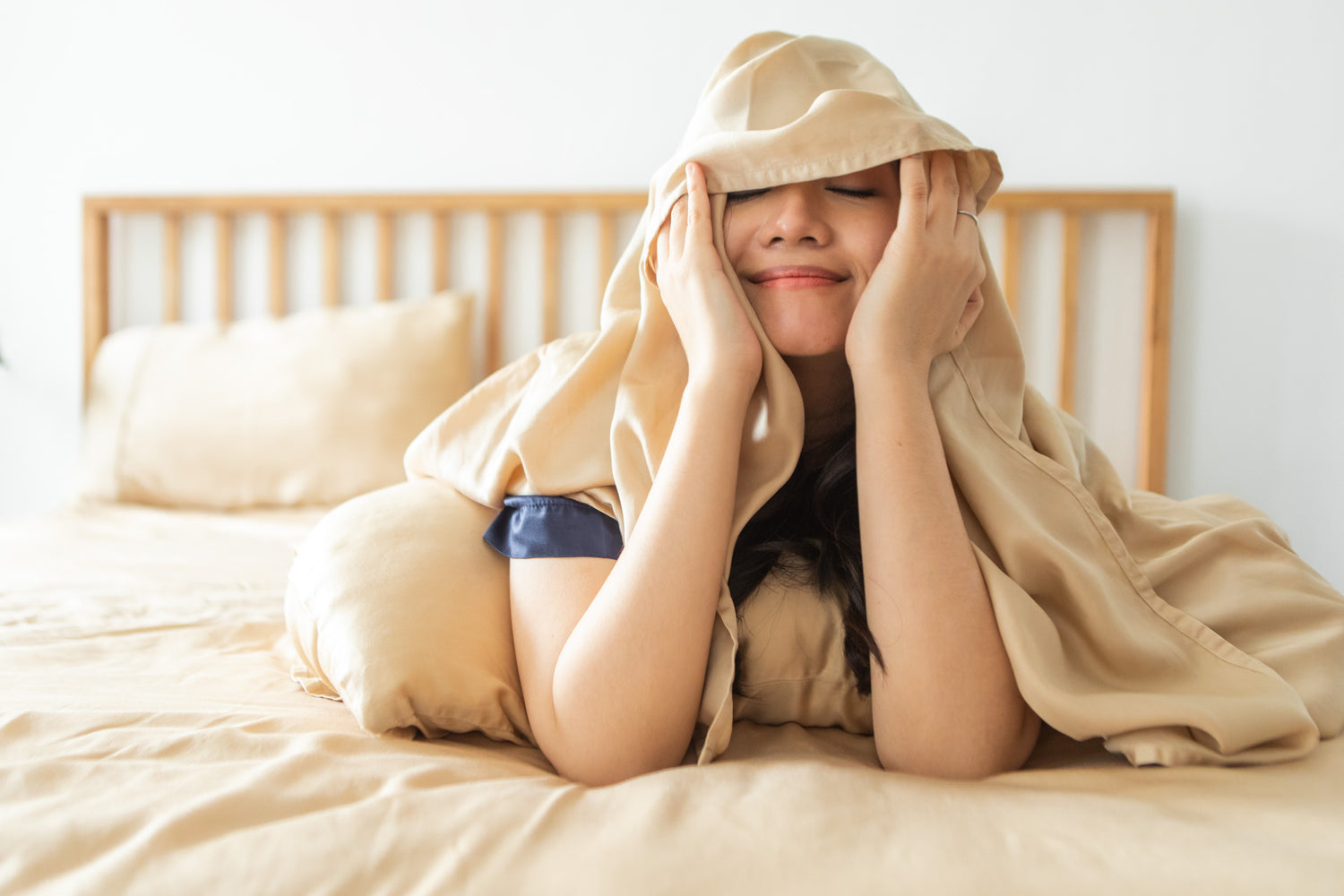 Our story
As millennial condo dwellers, we wanted to bring the warmth of our homes to our modern lifestyle.
Part of that journey is investing in homeware that will make us feel more relaxed, last us a long time, and visually align with how we want our homes to look.
Which is why we thought of creating Doze Days: bedsheets and loungewear that look and feel luxurious, give us good rest and sleep, and are thoughtfully and responsibly made.
We choose our fabrics based on the 3S criteria: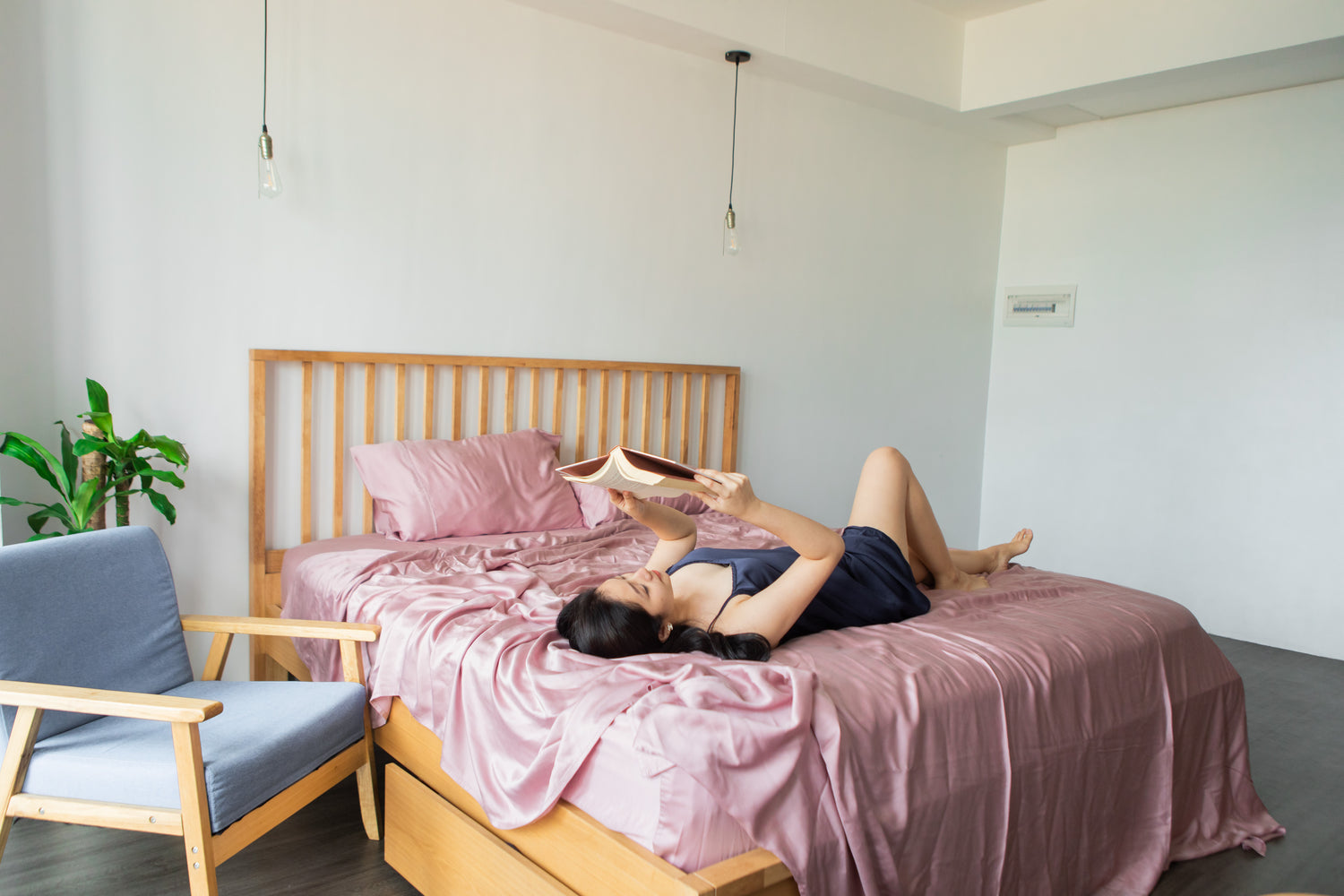 Our Products
Our products are bedsheets and loungewear made with 100% Bamboo Lyocell and TENCEL™️ Lyocell.
Both are known for their botanic origin, softness, breathability, thermoregulating properties, and sustainability. With their 300 thread count, the feel of both fabrics is equivalent to that of 1,000 thread count in cotton sheets.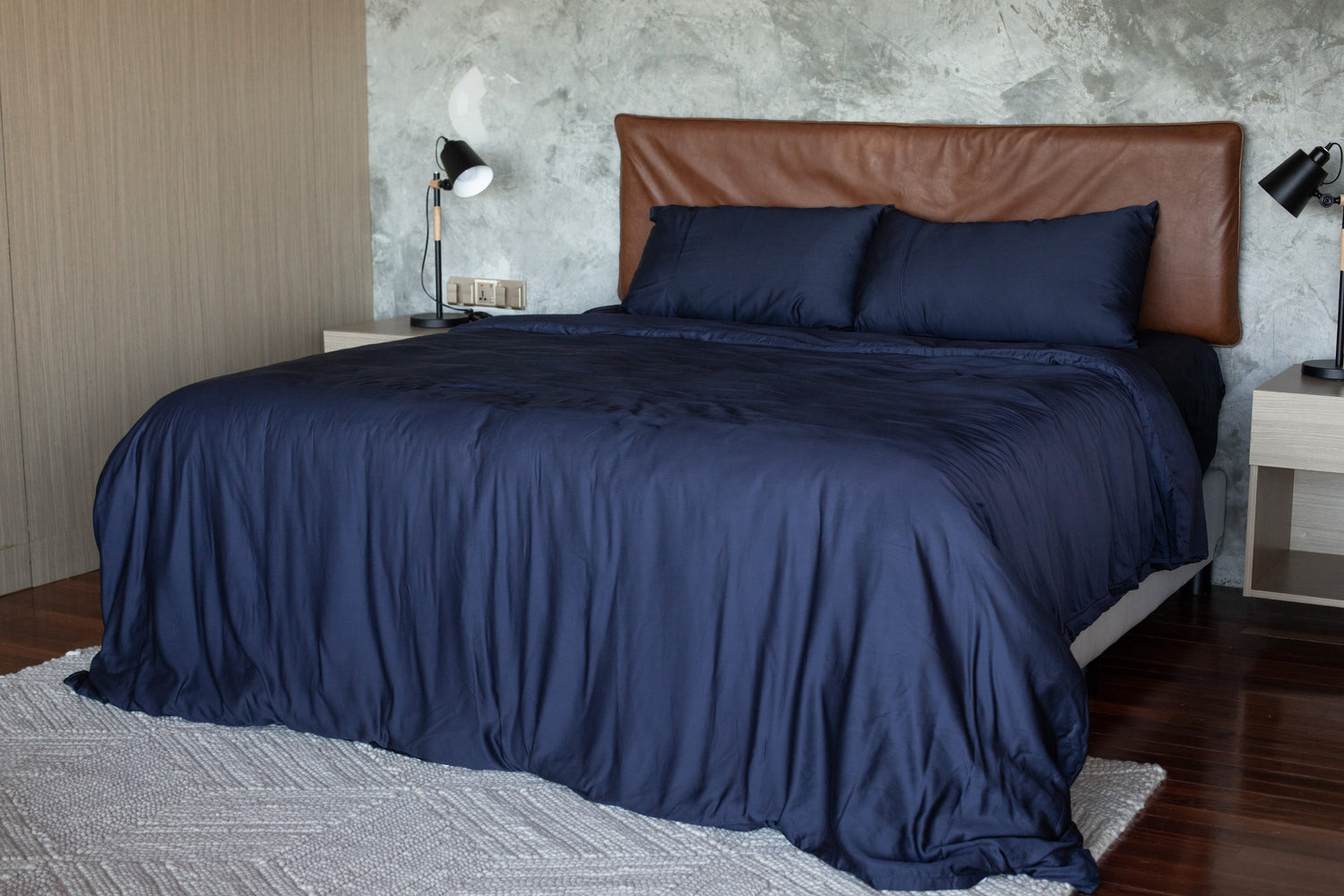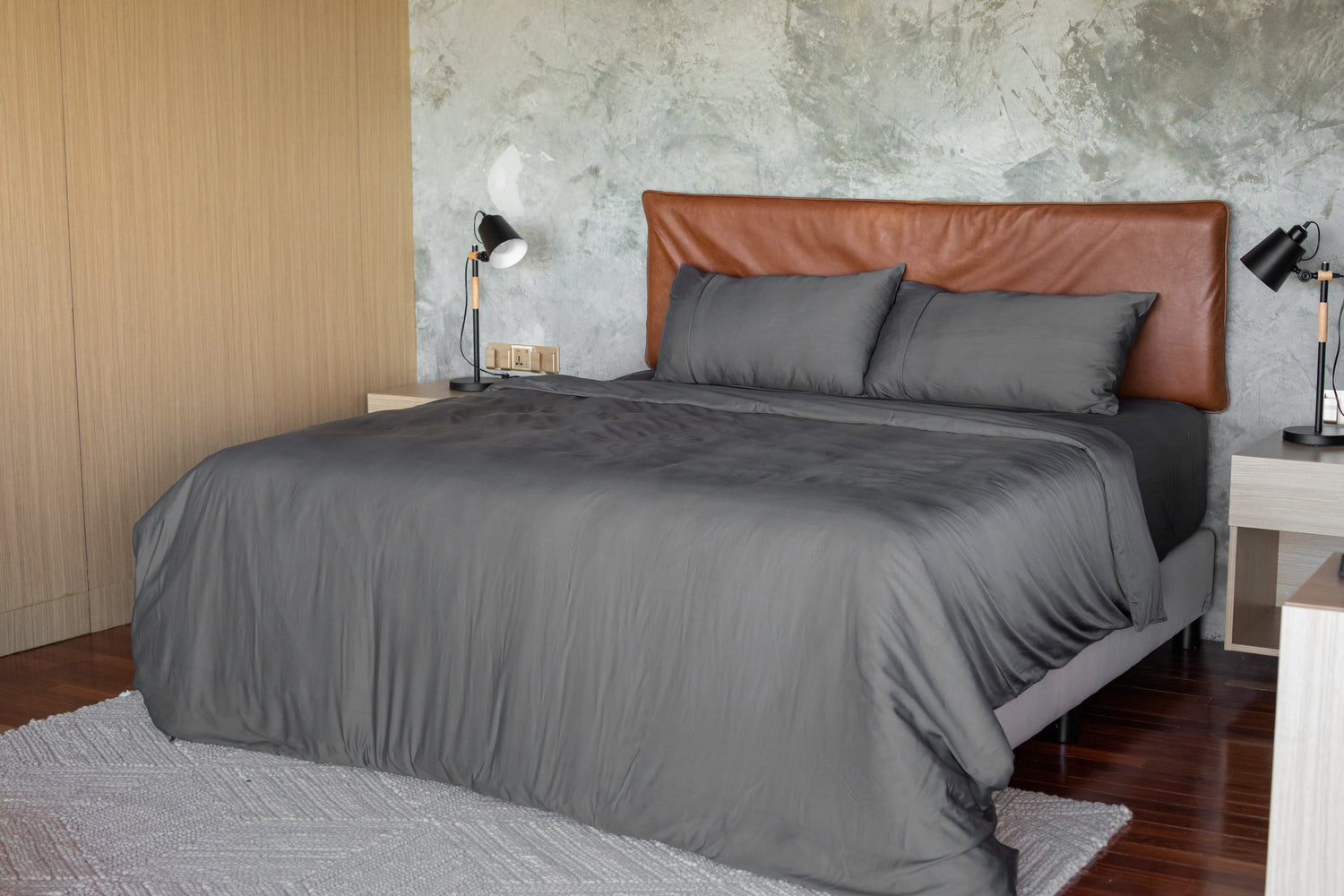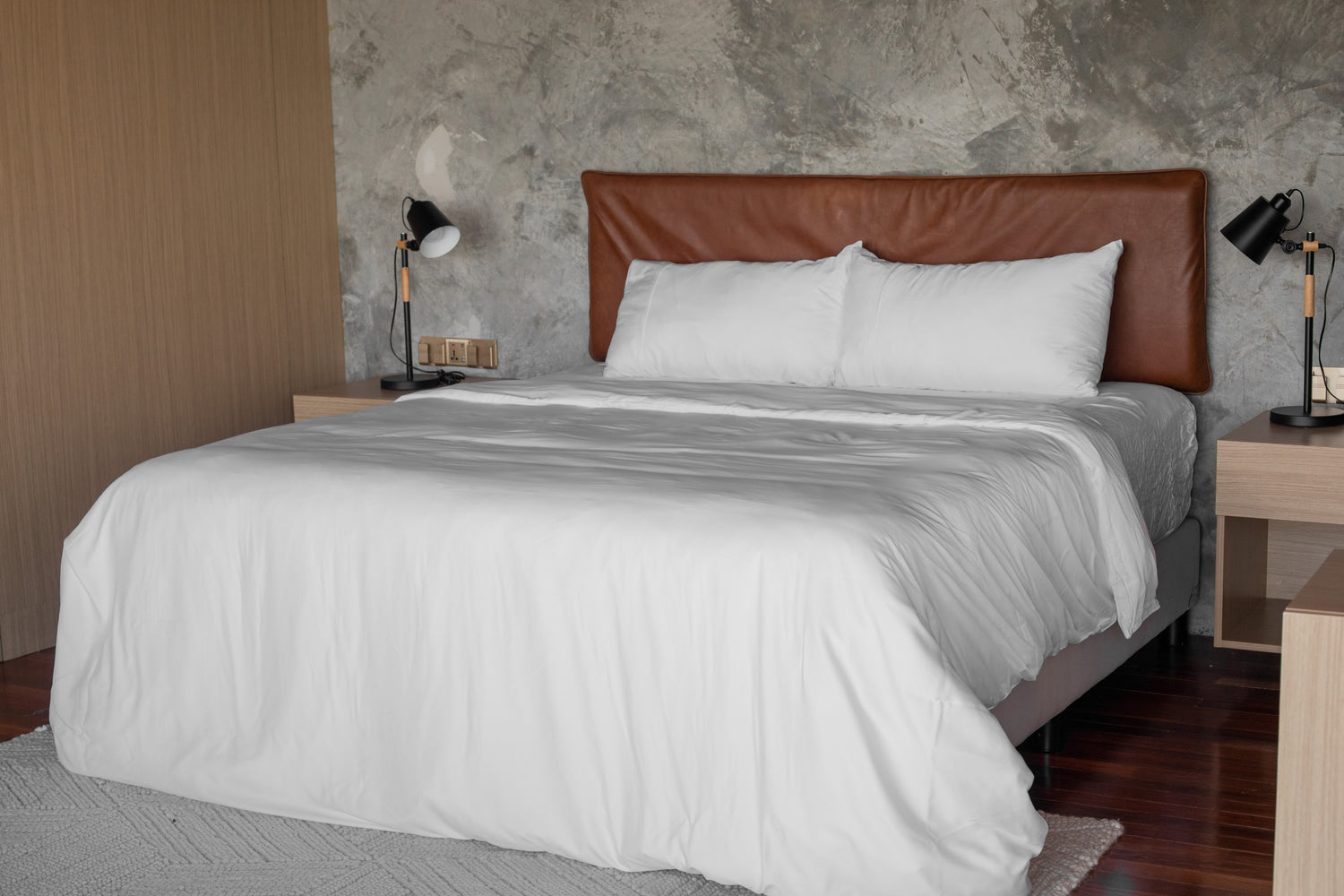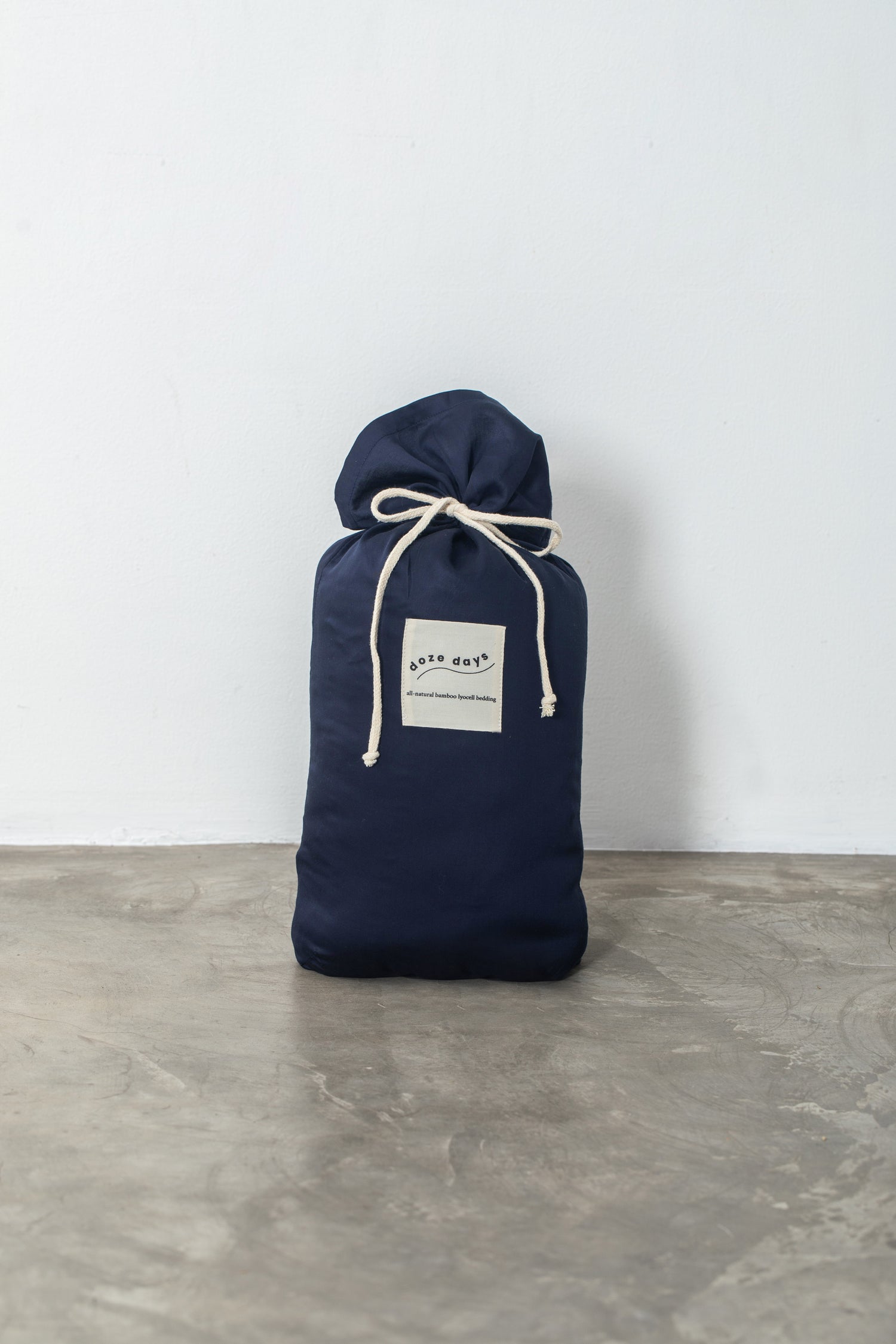 The Classic Collection
features soft, safe, and sustainably-made 100% bamboo lyocell bedsheets in cloud white, deep cobalt blue, and slate gray.These timeless hues add elegance to any bedroom.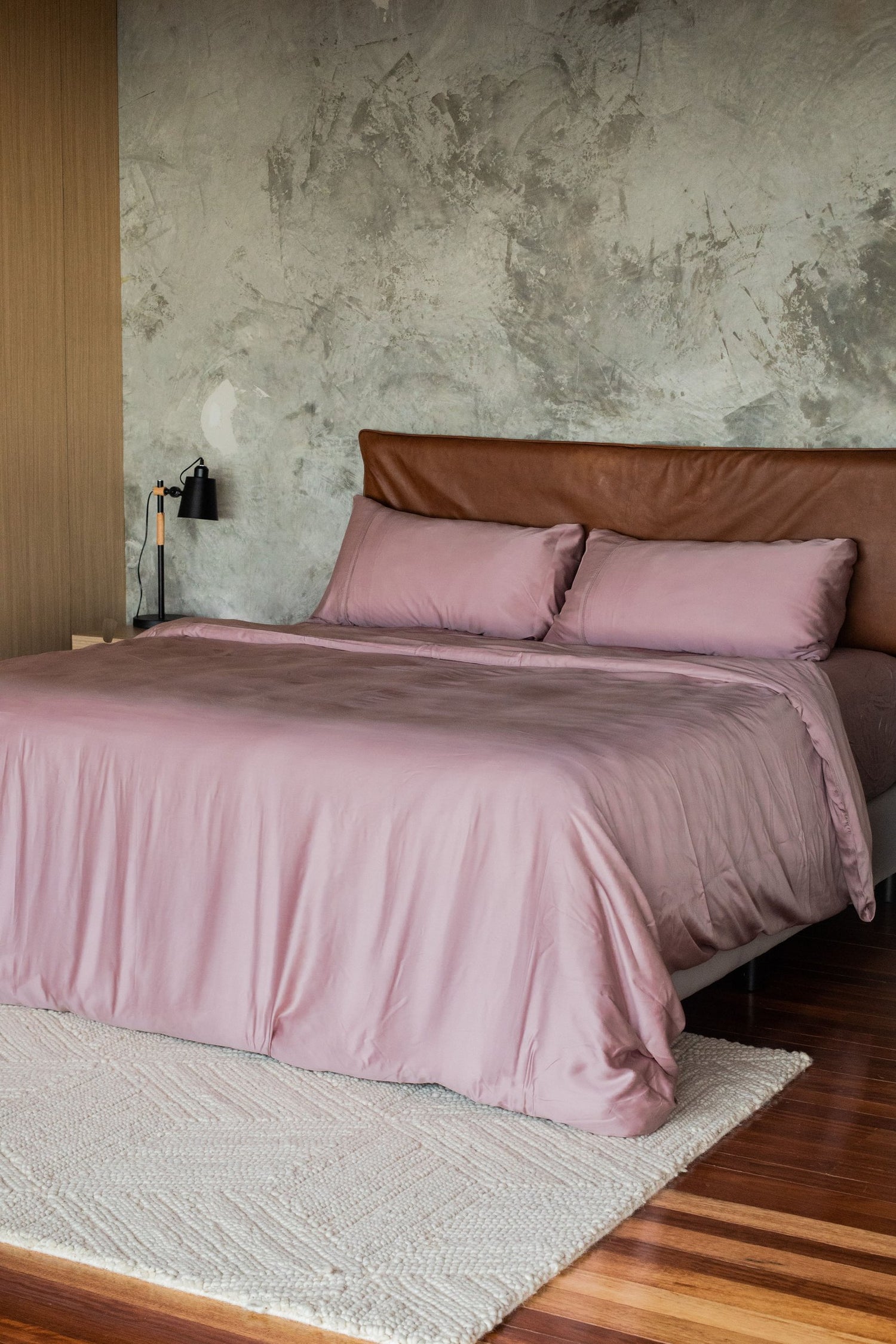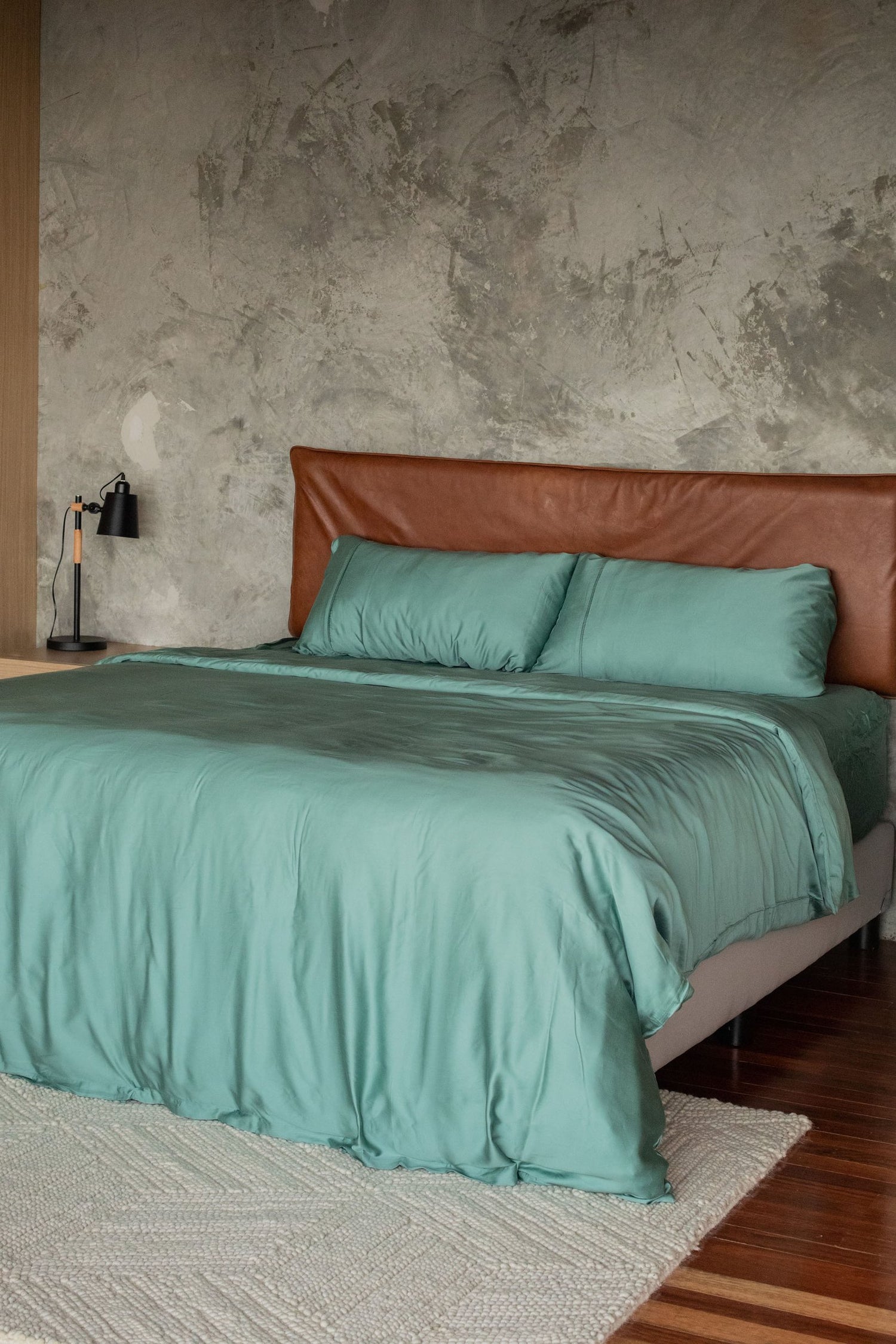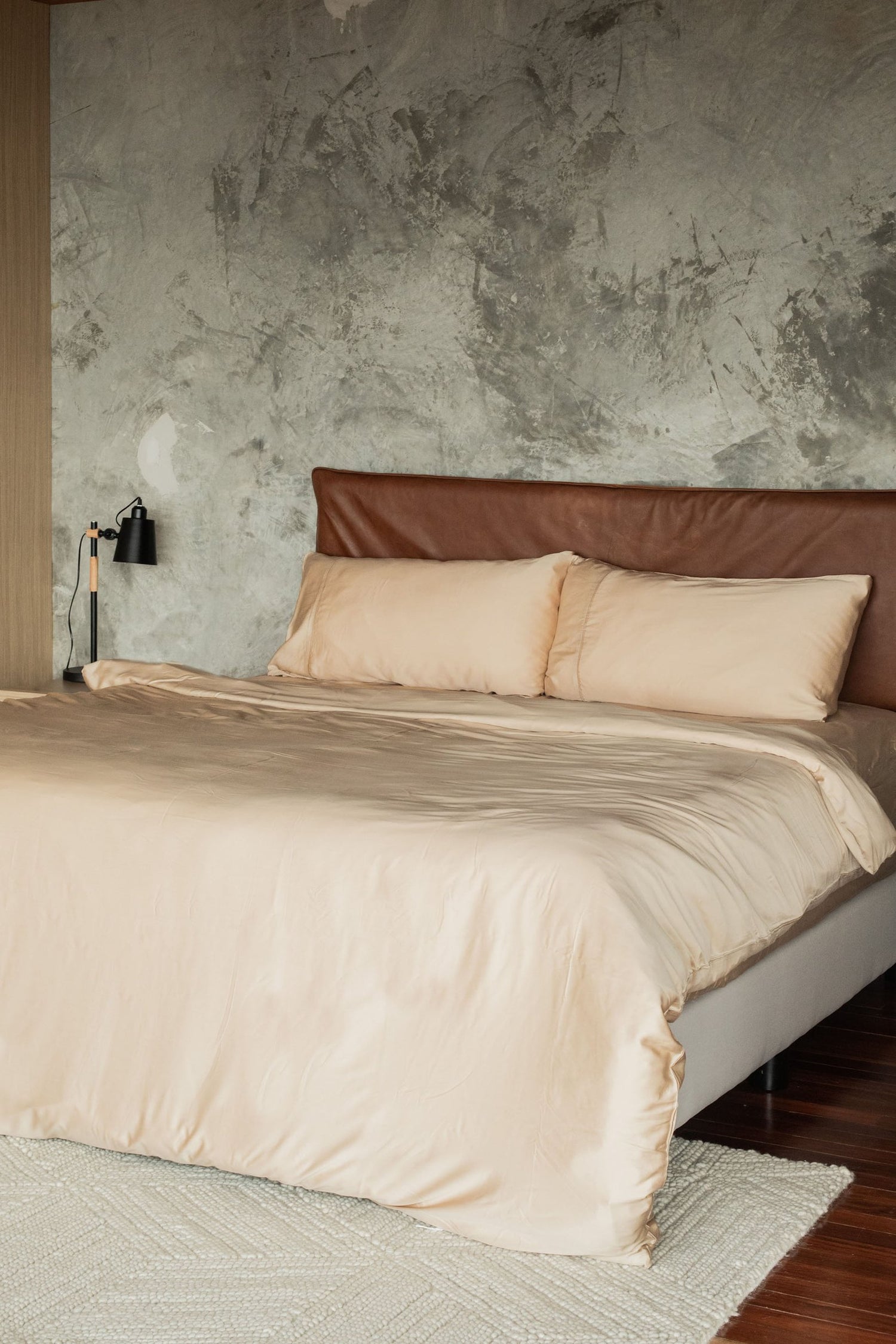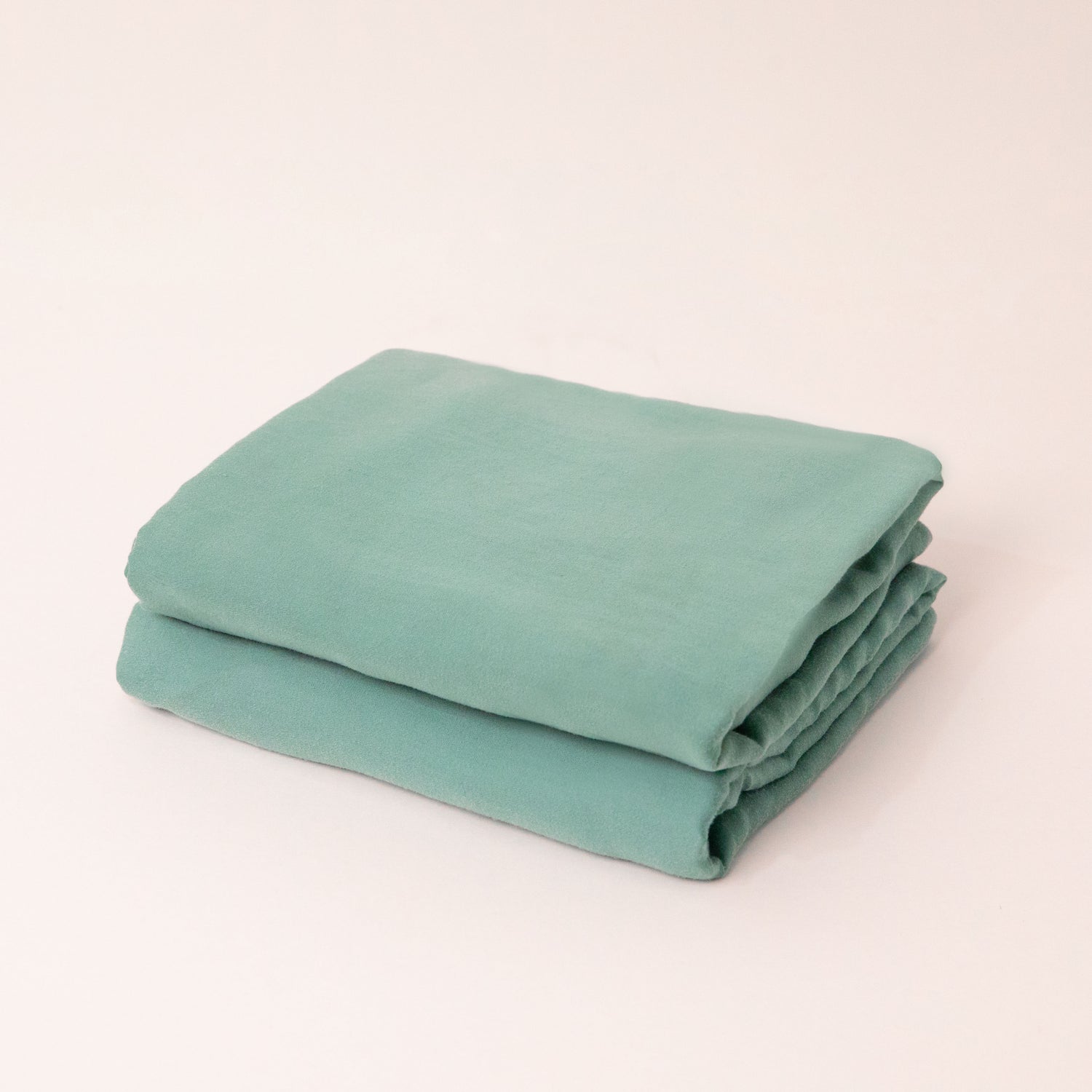 The Colorful Minimalist Collection
is a limited editioncollection inspired by Japan's natural beauty and the timelessness of Scandinavian design. It features colorful tones that promote harmony and evoke warm feelings of nostalgia. Made with 100% Tencel™️ Lyocell.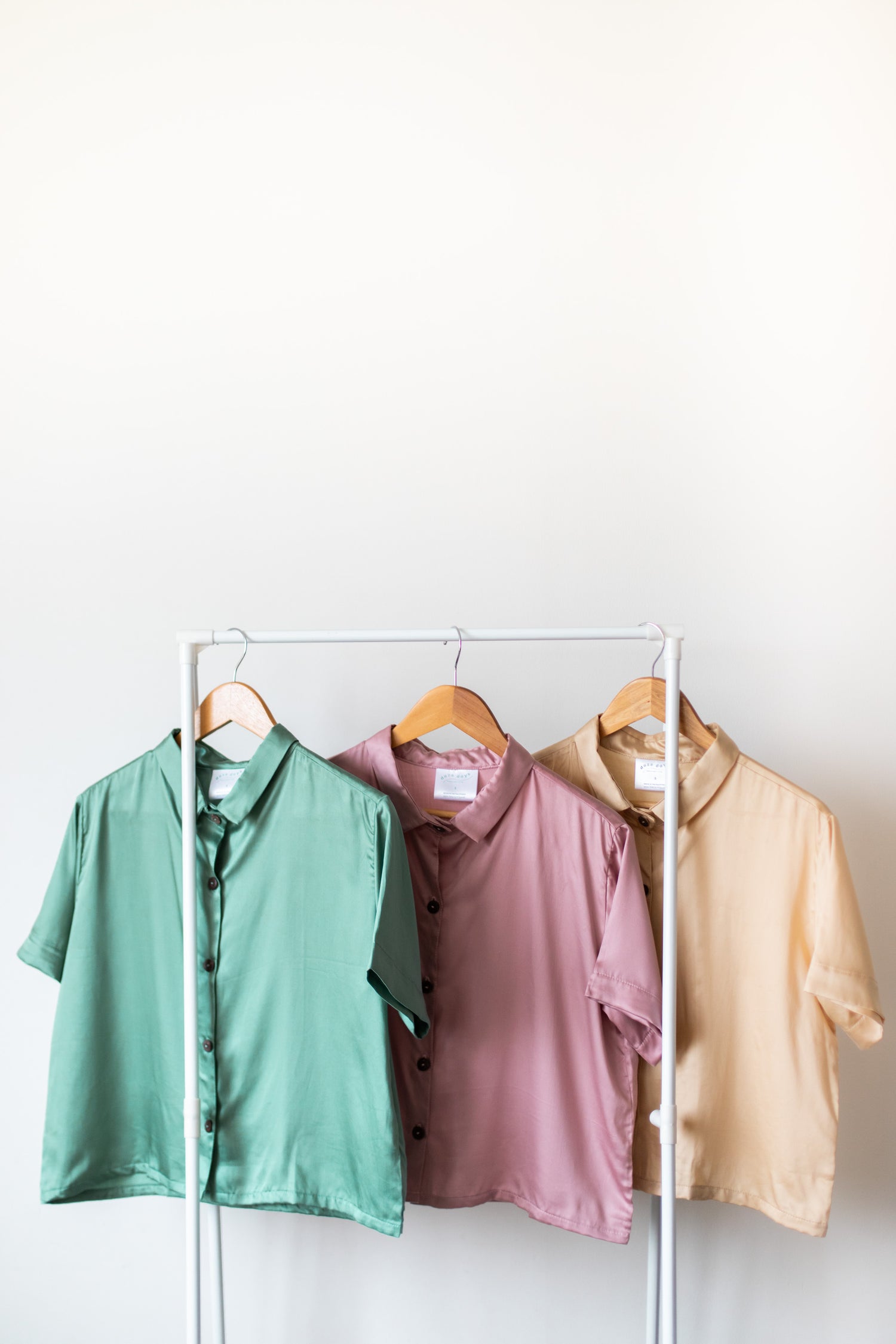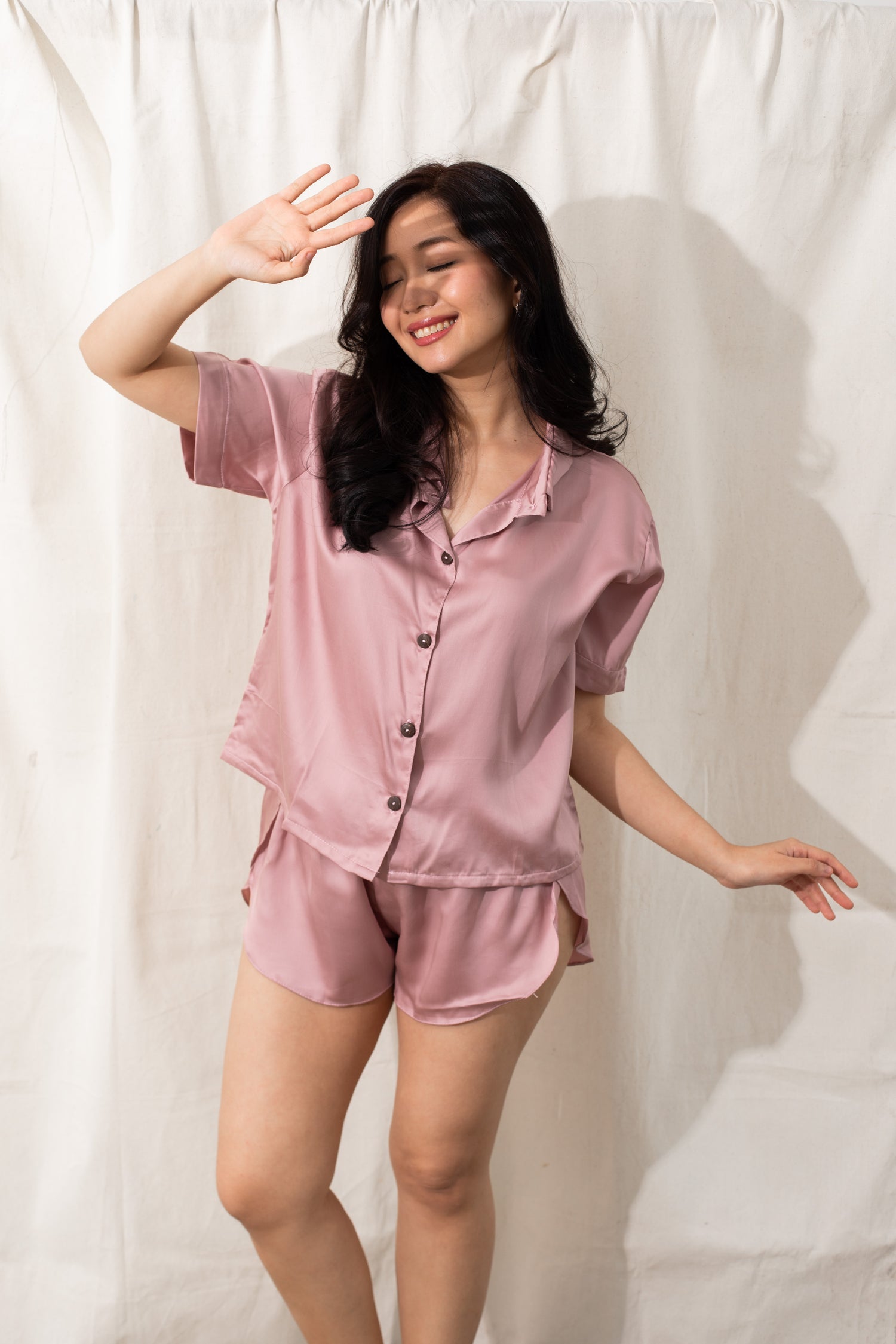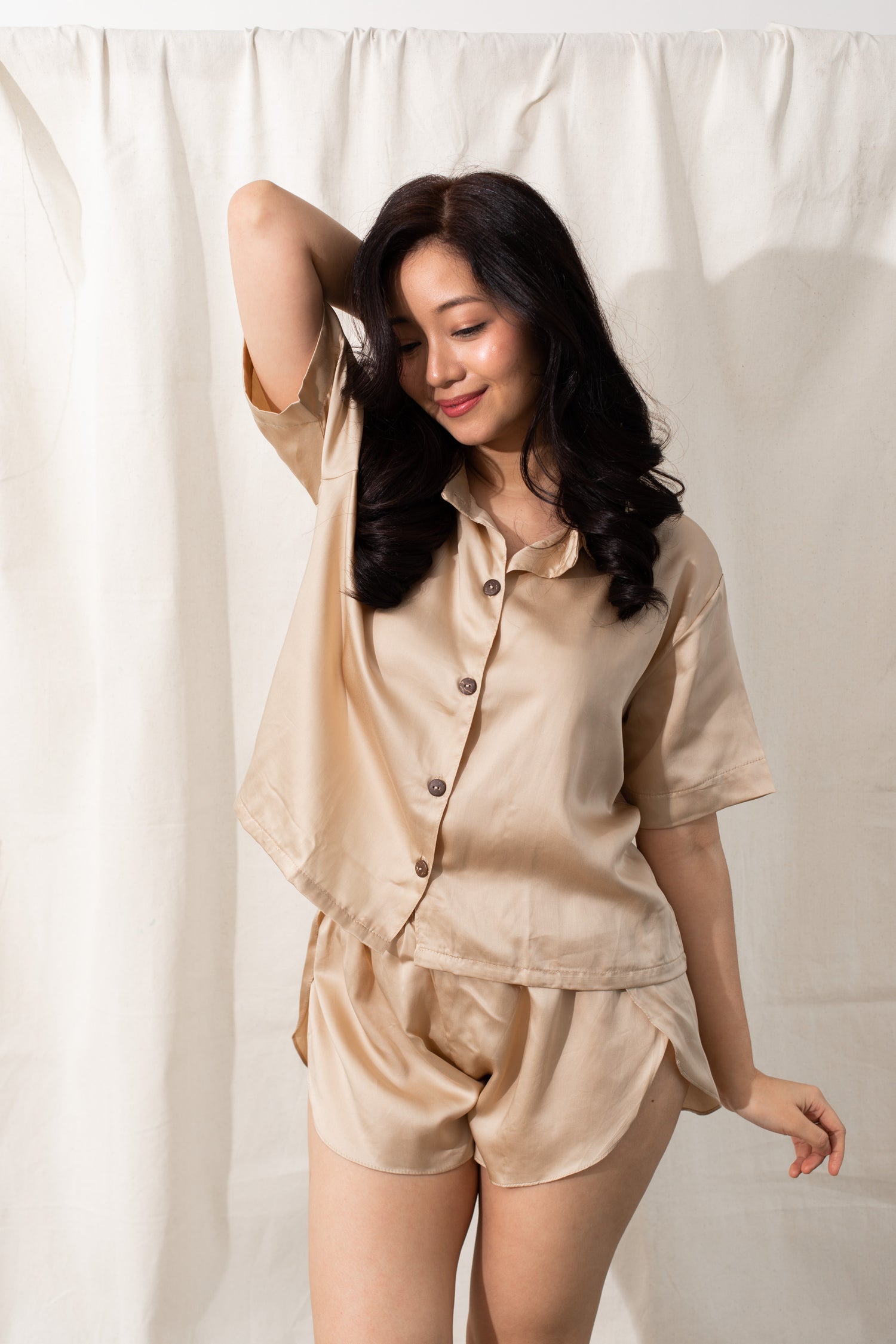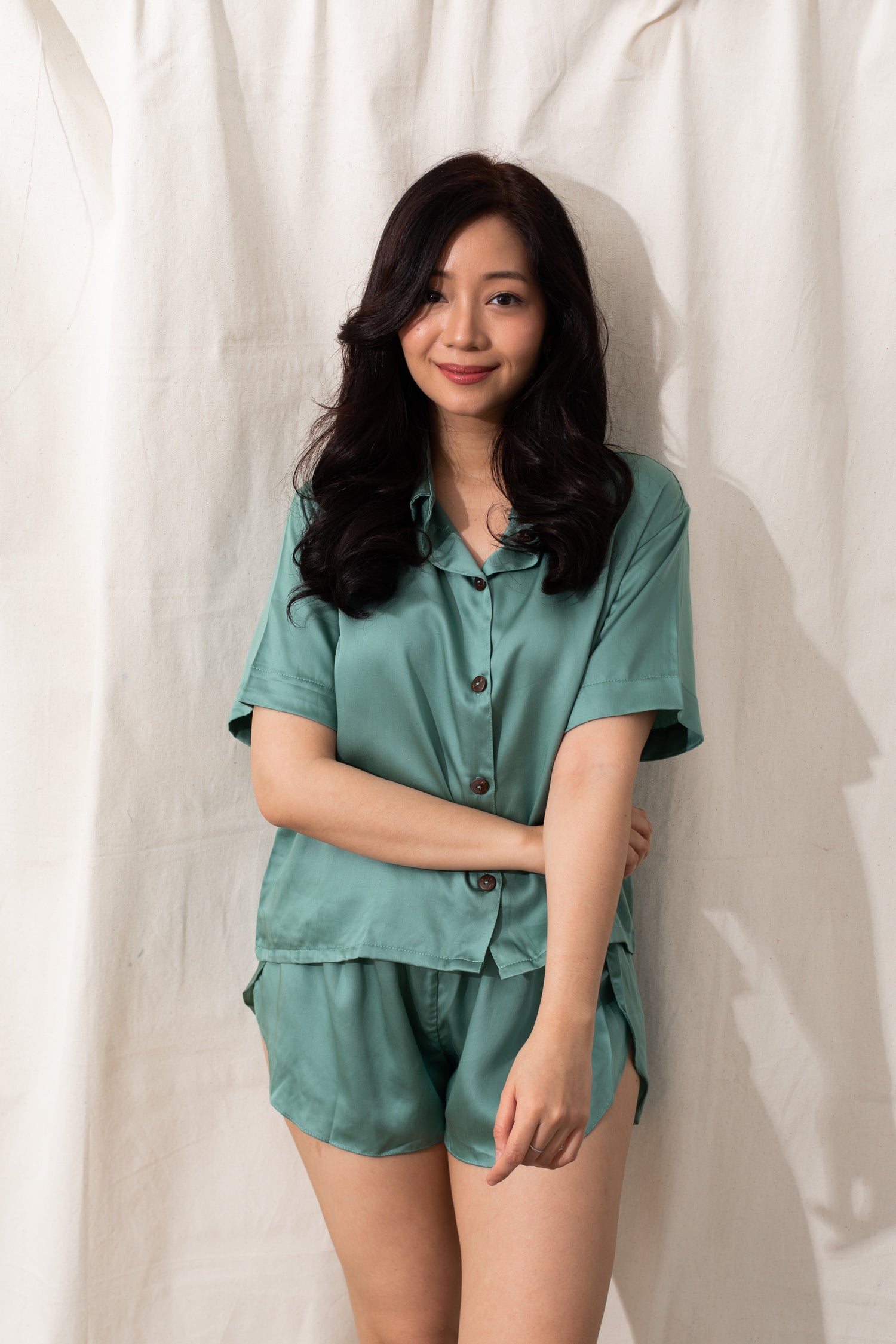 The wearable comfort collection
is our loungewear collection made with the same soft, safe, and sustainable Lyocell fabric that you love, made versatile and wearable.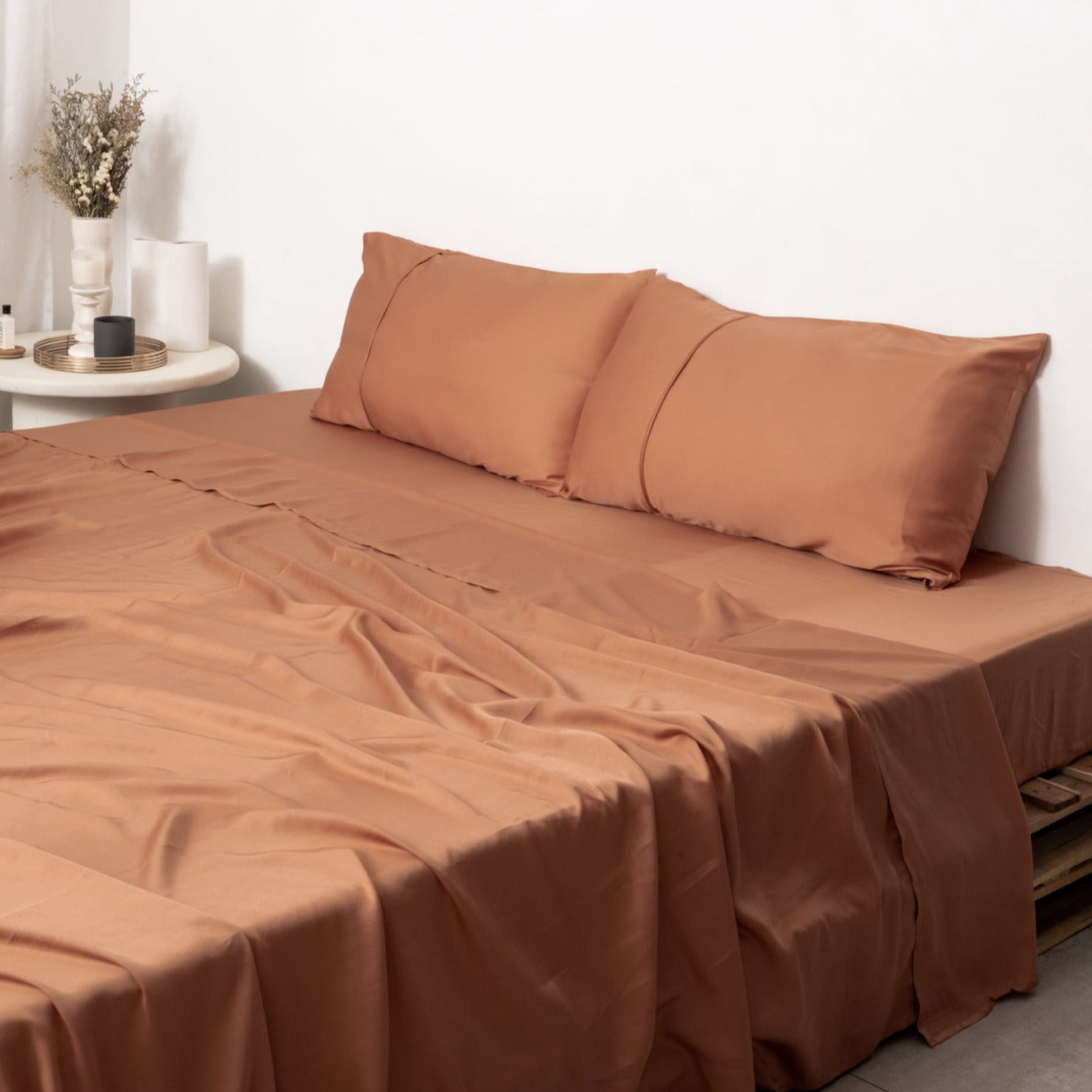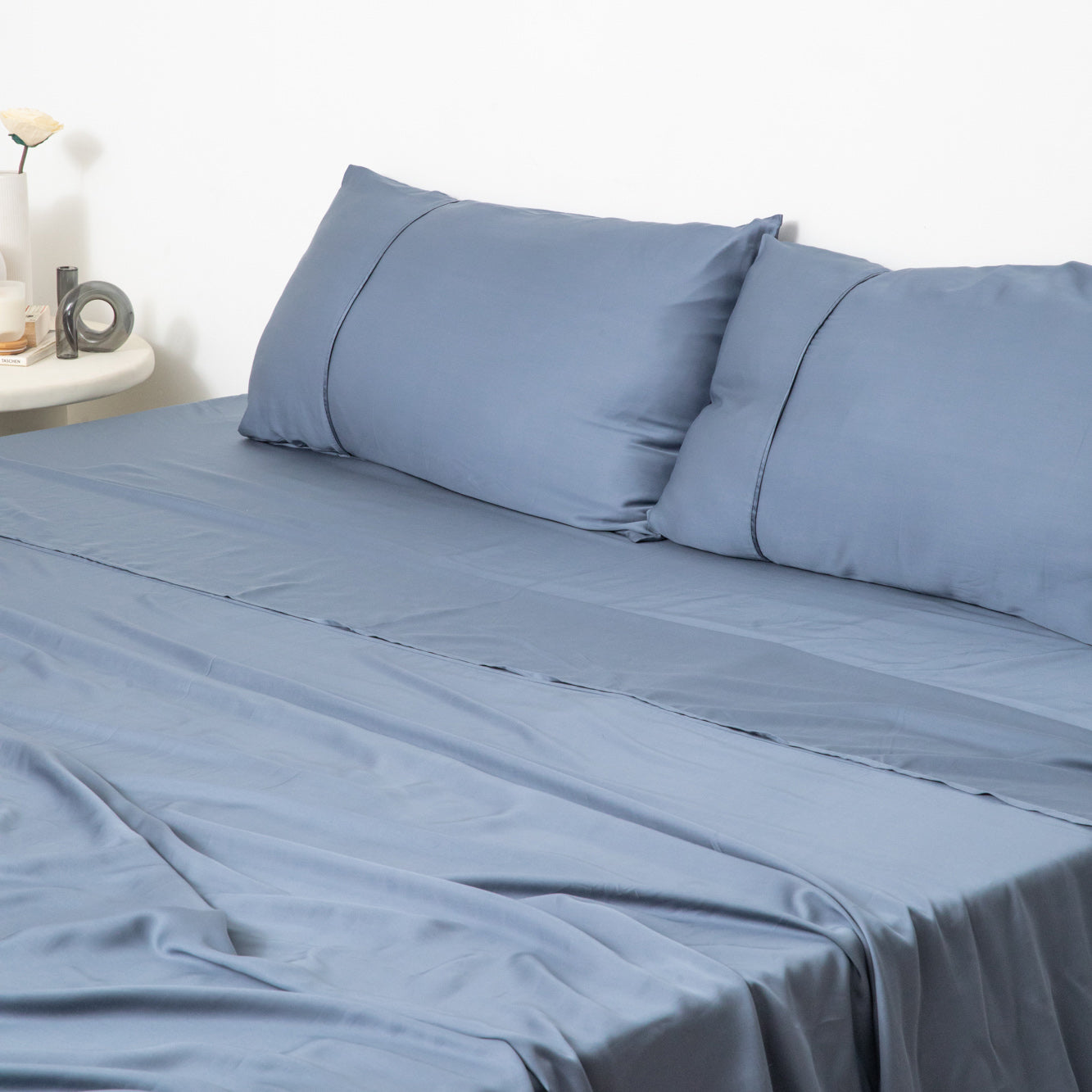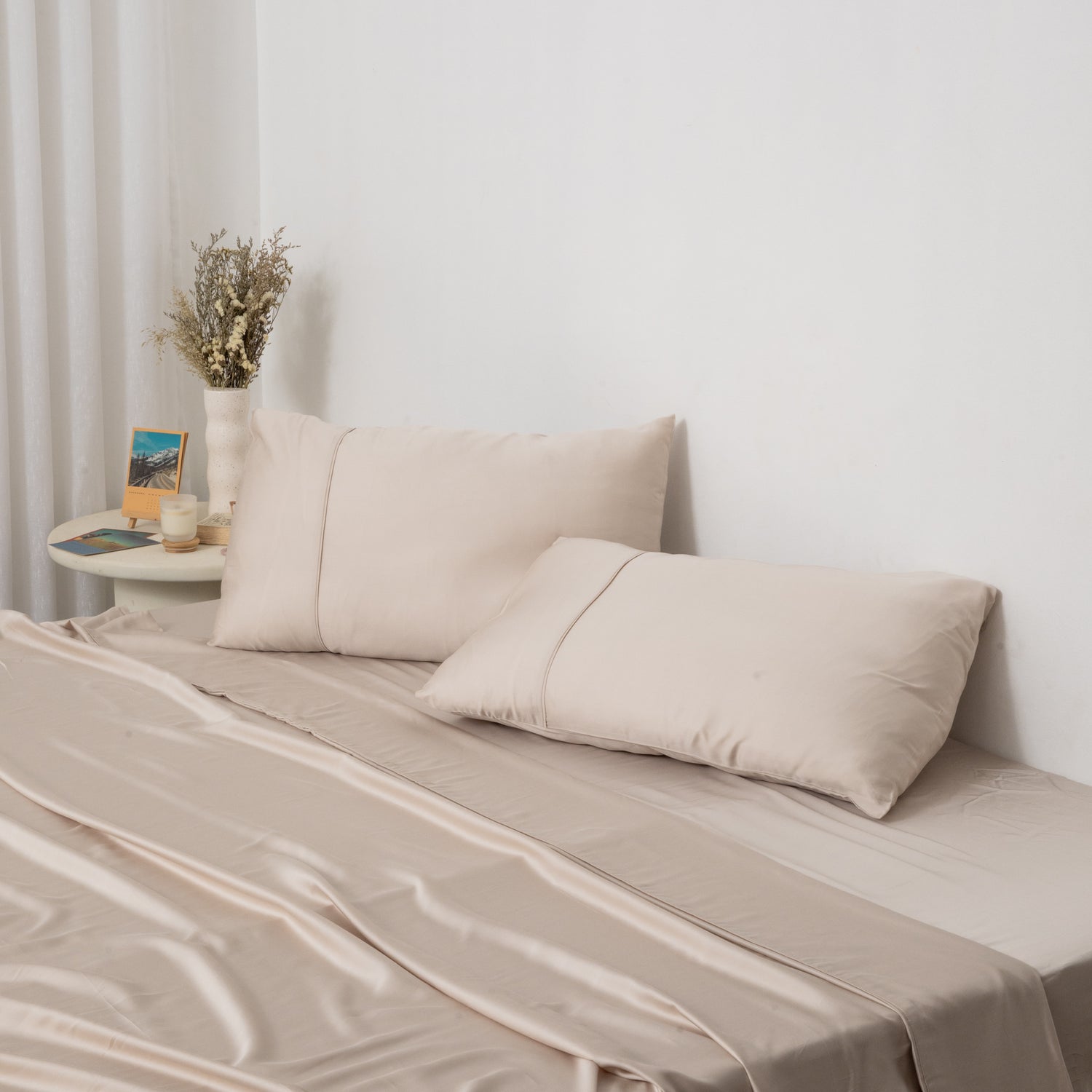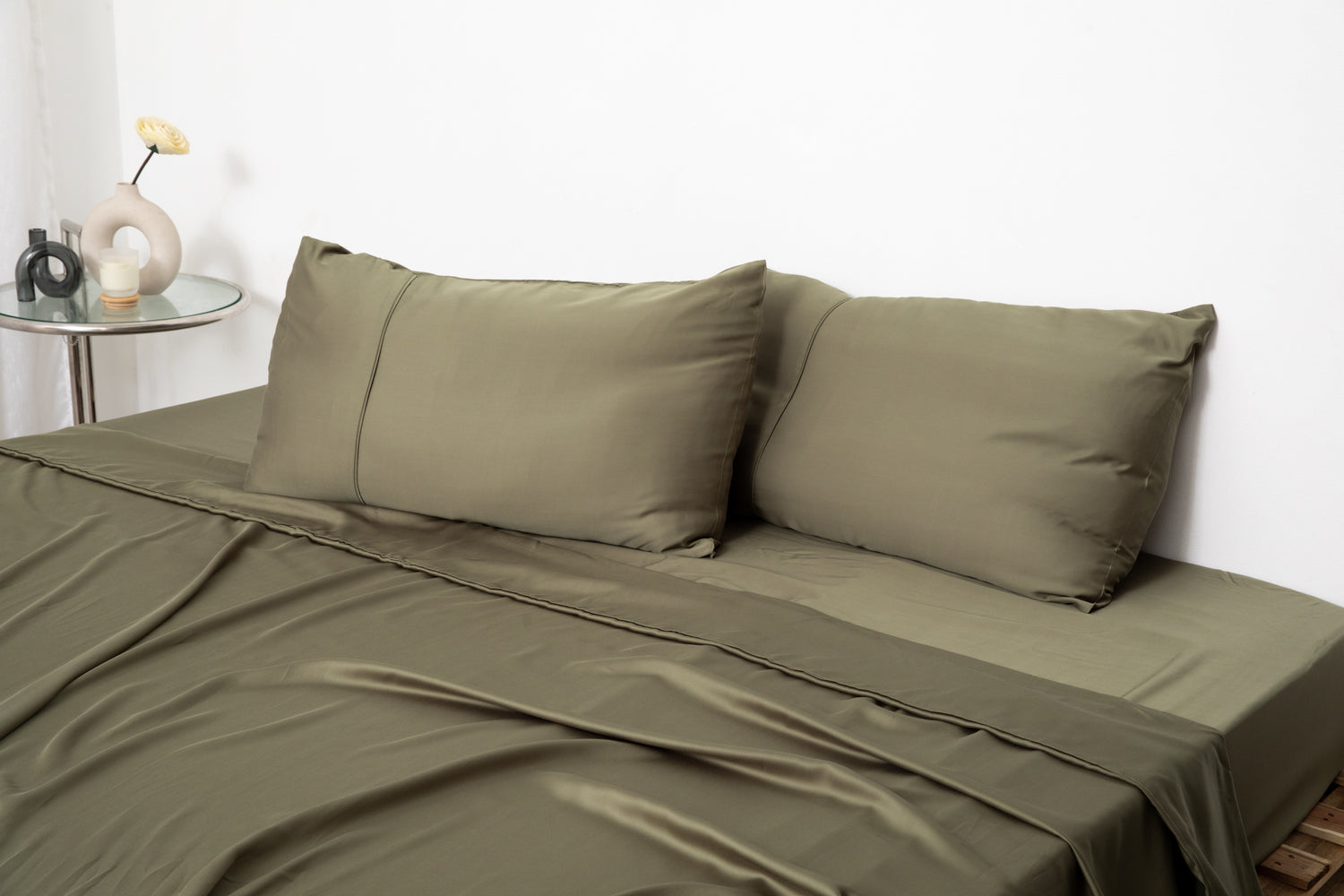 The Earth Collection
features colors inspired by natural tones reminiscent of the views we have missed over the past two years—sprawling green fields, soft white beach sand, the warmth of the desert sun, and cool waves of the blue sea.